On Friday June 19 there will be a morning occultation of Venus, visible from Europe and NH and Maine in America and Newfoundland and New Brunswick and Nova Scotia in Canada.
Mostly in full daylight, but that won't be a problem, weather permits.
edit: corrected wrong states of Canada and included map.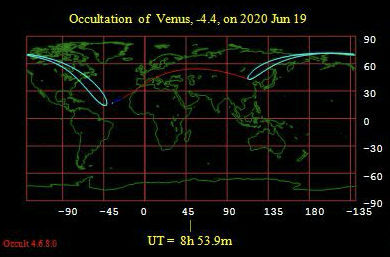 Edited by skysurfer, 25 May 2020 - 02:53 AM.