First time using a telescope and an astro camera, got 30 min of data on M81 last Friday. I was assuming I would fail miserably since it is my first time with a completely new setup, but I guess I did better than I expected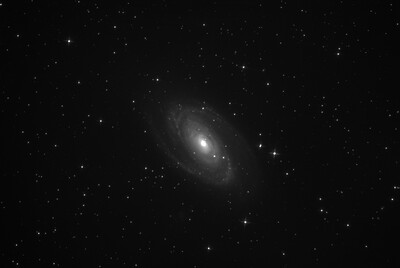 However I think the size of stars looks a little big (compared to lets say: https://www.astrobin.com/brcrj2/0/). And it shows even more when I crop in. My setup is this:
Orion astrograph 8" with Baader mpcc mark 3 coma corrector
ASI 183mm pro with EFW filter wheel and L3 Astronomic filter
Guiding with SSAG Pro, 60mm guidescope, PHD2
Orion Atlas EQ-G
Used a bahtinov mask to focus with APT bahtinov aid
Processing: stacked in DSS with default settings and played with some sliders in Adobe lightroom
My guiding RMS according to PHD2 was 1.16" (RA: 0.62", DEC: 0.97") with polar alignment error at 0.0'. I think the DEC RMS was higher because I didn't balance my newtonion axially. Both guidescope and camera + filter wheel are hanging on one side, I'm trying to fix this.
How do I make the stars tighter? Did I miss focus? Or is there a collimation issue? Or is the higher RMS in guiding causing this?