Nothing like a warm spring evening for a little post-sundown enjoyment of the darkening twilight!
The Mercury/Venus conjunction last Thursday was really cool to see... but the sight of this lovely alignment made me run back into the house and grab my binoculars and camera (the planets are clearer if you click on the pic):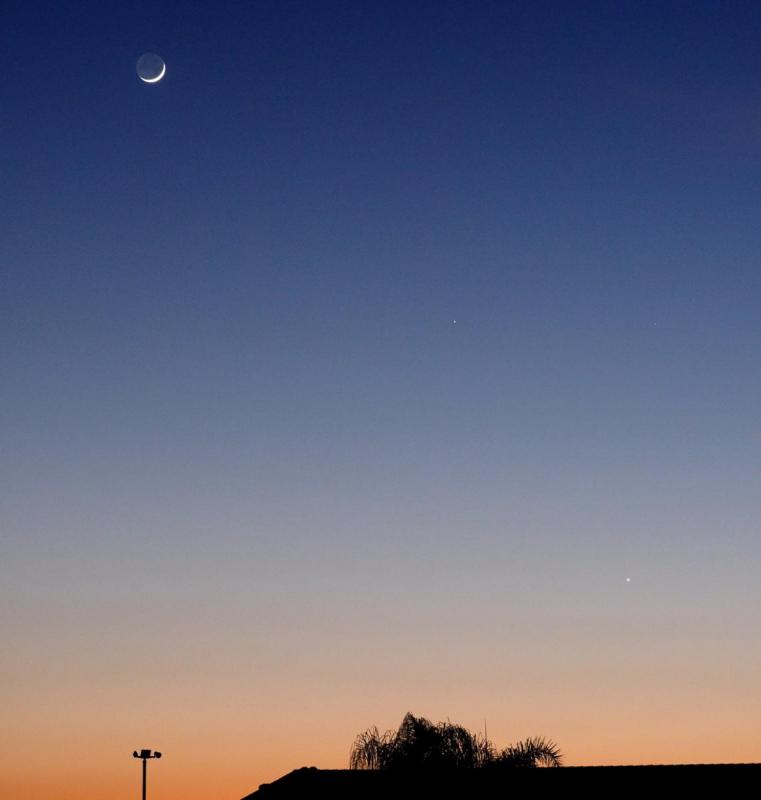 As I was clicking away with the Olympus E-M1, I was looking at the Moon with my 15x60s... and about fifteen minutes before I snapped this second photo, while I was watching, the star at about the five-o'clock position suddenly popped into view from behind the middle of the sunlit crescent.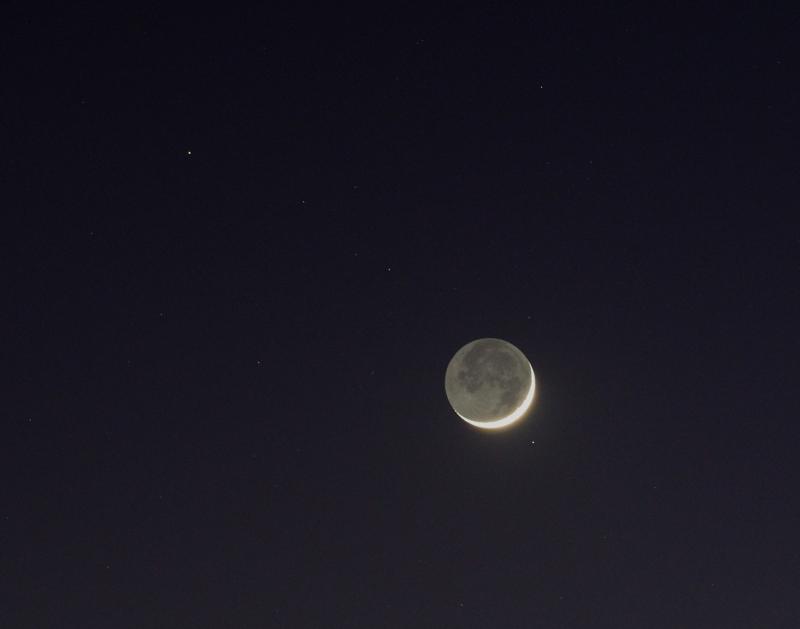 I love surprises like that!