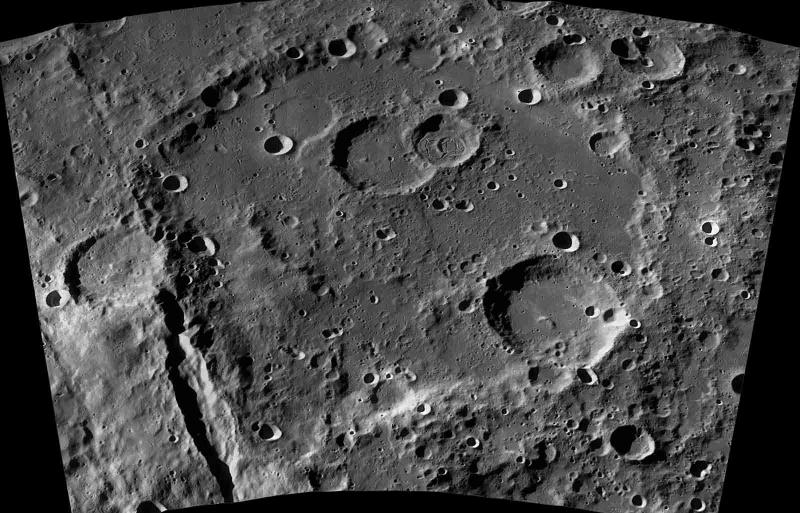 319km Planck crater on the far side of the Moon. At lower left, a portion of 500km Vallis Planck. For scale, 87km Prandtl at the near right on the inside rim of Planck is the size of Tycho. Area spans Lunar Astronautical Charts 130 and 131.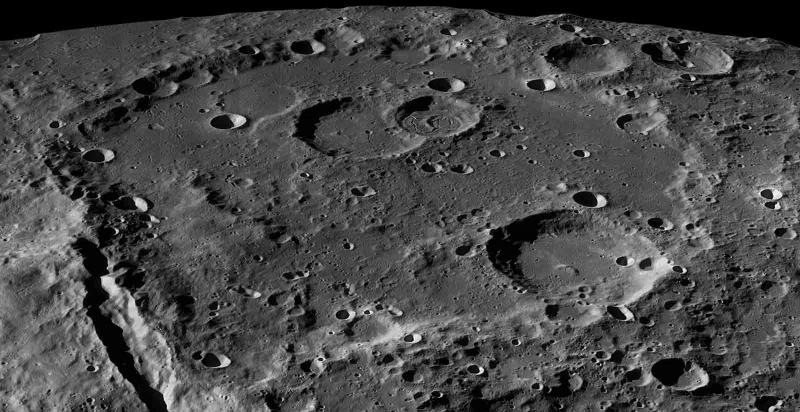 A lower view of Planck crater.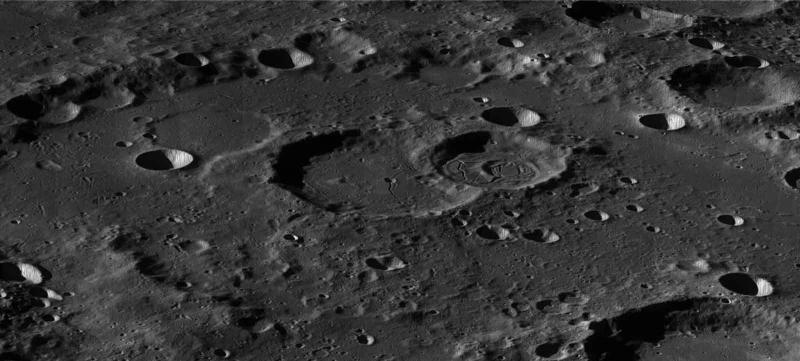 A portion of the floor of Planck with 67km Z and 45km B in the center. To the south a mound that looks like a crater in reverse. 3D model generated from Lunar Orbiter Laser Altimeter data and overlaid with Wide Area Camera images. Higher-resolution images can be found here.
Edited by Howard Fink, 25 May 2020 - 11:07 AM.