The coarse focus draw tube has separated from the main tube. The draw tube is secured to the main tube by a pin in the main tube that goes into a slot in the course focus draw tube. Unfortunately the pin has disintegrated, and so the tube can come out of the main tube.
Please see photos. One shows the draw tube and the slot. The other is the main tube, and the pin should be above where you can see the words "Ranger", a short distance in the tube and on the bottom of the tube. It should lie where you can see a light coloured bit. The pin is secured by a screw underneath it.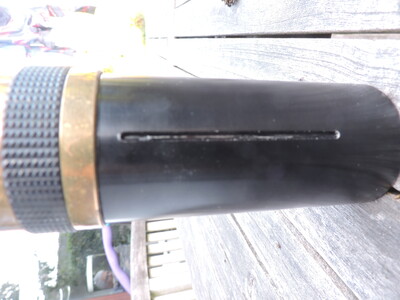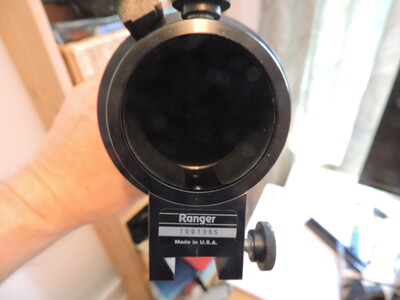 Grateful for any help and ideas. Unless I can fix this, I will probably need a new telescope.
Thanks
Gerard
Edited by gerards, 25 May 2020 - 01:09 PM.