Hi
This is my version of the Whirlpool Galaxy M51, using the IDAS filter and taken with the ASI071 OSC. Telescope was a C925 EdgeHD at f10. Mount is a CEM60.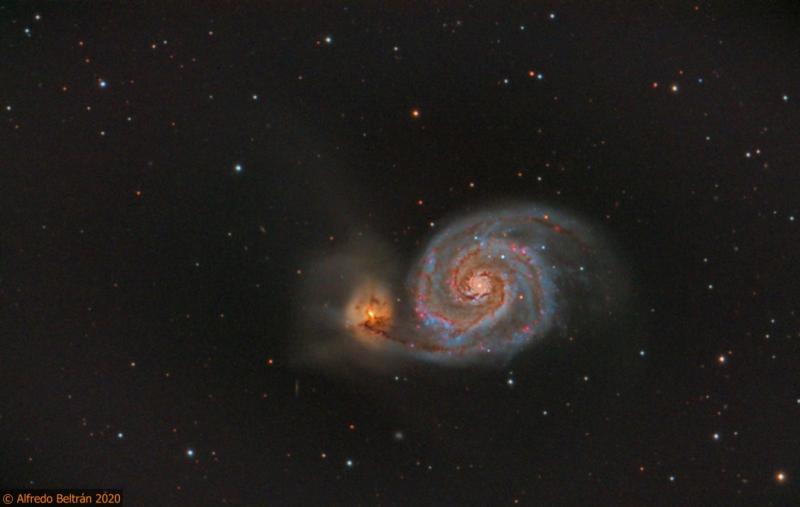 Exposure: 4hr 50 min in total at unity gain (54 x 5 min). Full exposure details by clicking on the image.
Thanks for watching!
Regards,
Alfredo