Hello! I figured that since we (or at least most of us) have a lot of time now at home, I thought this might be interesting. The project I'm about to briefly explain was done 2 years ago in my sophomore year of high school. I used the Simulink library of MATLAB to model the M81/M82/NGC 3077 gravitational system, taking into account the mass of each object and their radial velocities. Of course, there is transverse velocity, but even though I didn't take it into account, the results were still promising.
I used this negative I took for positioning.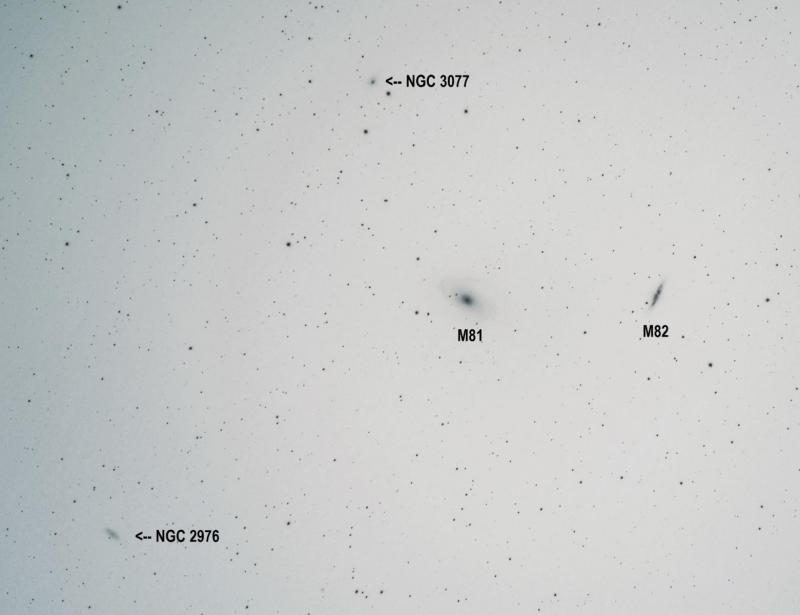 The first image is the initial state of the simulation, each body is modeled as a disk of particles with no spiral structure.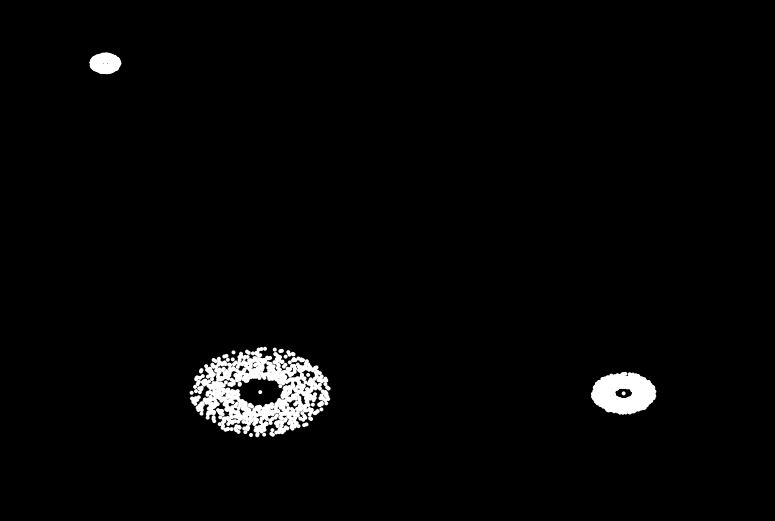 This second image is the simulation after 530 million years, and you can see the creation of M81's characteristic spirals, and M82's elongated structure.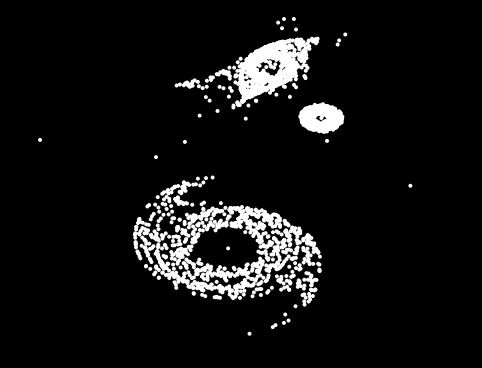 The third image is the system after 1800 million years. As you can see, the structure is beginning to fall apart, however, interestingly, the spiral structure continues to ebb and flow with time, with instances of more irregularity, and instances with a closer system.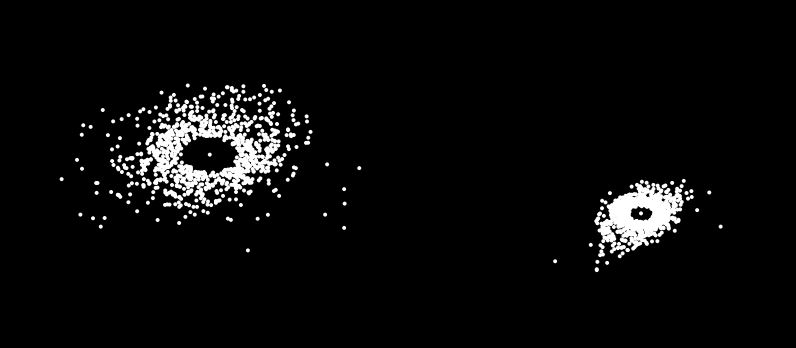 This graph shows the number of simulated particles of mass, 1000 to start, within the initial radius of M81. As you can see, the initial number of particles starts high, and some of the mass shoots off during the interaction. However, the galaxy notably expands and contracts in width over time, with regular periods.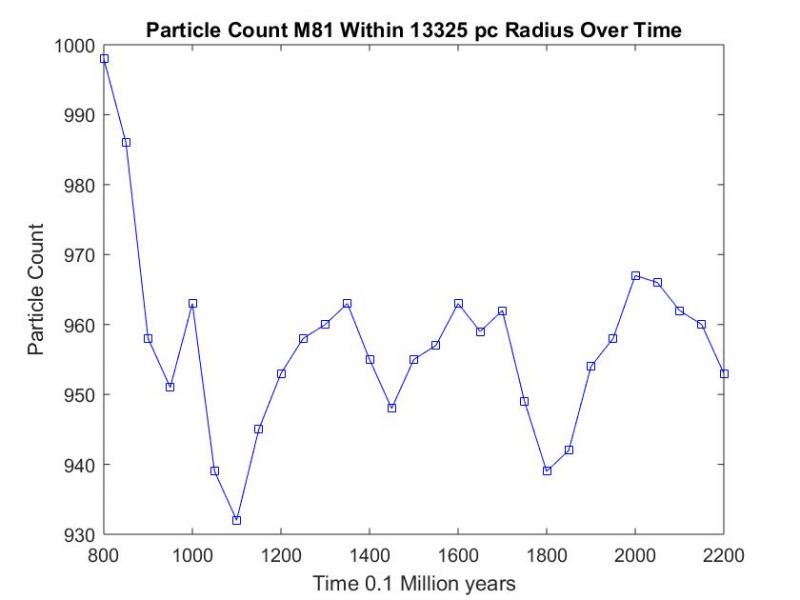 More information can be found in my paper here, and there are several things I have not disucssed.
https://docs.google....CfGhs2wKFab99b4
I tried to use the spectrograph at my school to find the radial velocities myself, however the resolution was not high enough to get a perceived doppler shift. Hopefully in the future I will get to use better equipment. Let me know what you guys think, if this piqued your interest at all.