Imaged only Venus on May 3rd, a stark contrast to the busy night with five targets a couple days earlier. Got clouded out before recording 1000nm data.
Telescope: Celestron C14 EdgeHD
Camera: ZWO ASI290MM, ZWO ASI174MM
Barlow: Astro-Physics BARADV
Filters: Chroma Red, Chroma Green, Chroma Blue
Click for details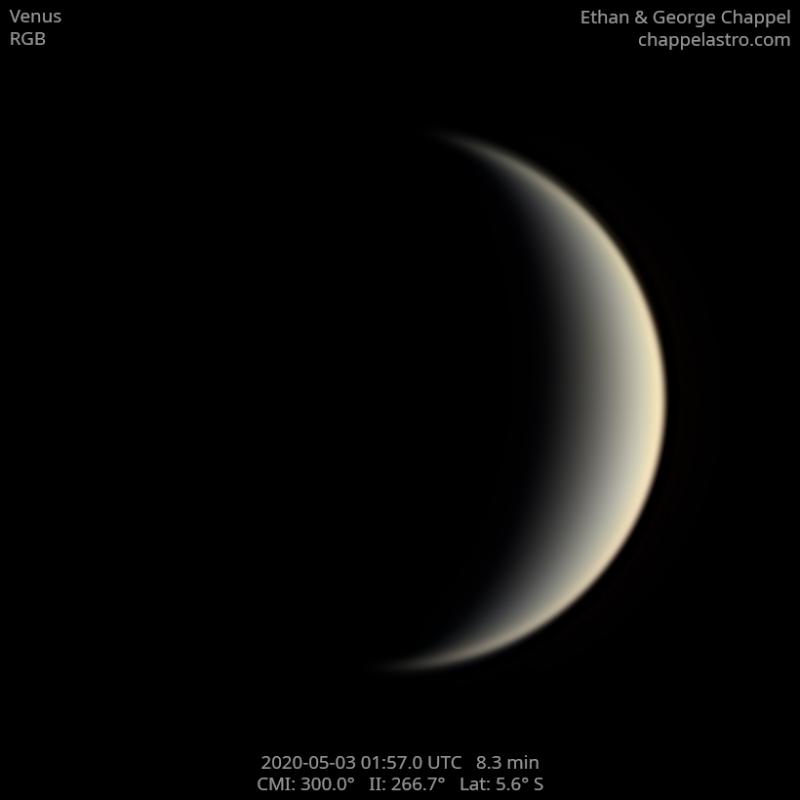 Edited by AstroEthan, 27 May 2020 - 11:14 AM.