Just what the title says. I was using unbinned images to autofocus and was getting unreliable results, not to mention the long time durations for autofocus routines. I increased the step size following SGP help file. I changed binning for autofocus frames to 4x4 just to make it fast. . Earlier, my autofocus curves were shallow and zigzag like leading to failing of autofocus. Here's the comparison of autofocus curves :
ABOVE ---- Step size = 30 ; Bin = 1x1
BELOW ------ Step size = 125; Bin = 4x4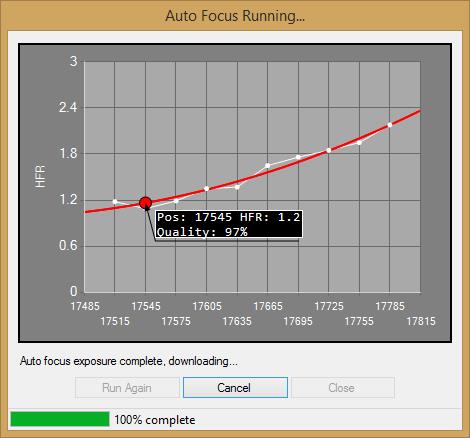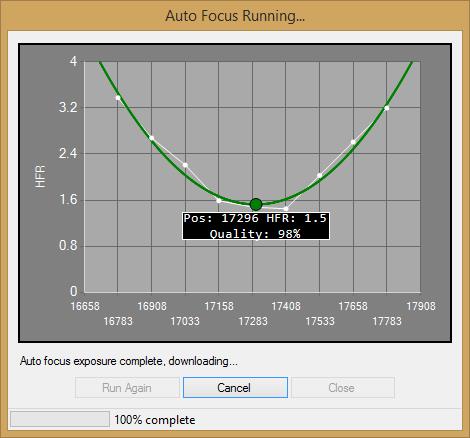 So the final question : Is using 4x4 binning reliable in terms of quality/accuracy of focus ? Or should I just stick to 2x2 binning recommended in SGP help file?