A few weeks ago, I purchased a Denkmeier Deepsky binoviewer for a too-good-to-be true price on eBay. Turns out the cement between one of the prism elements had started to turn hazy. Instead of getting mad, I started investigating repair options. I figured I would document my journey in attempting to repair the prism.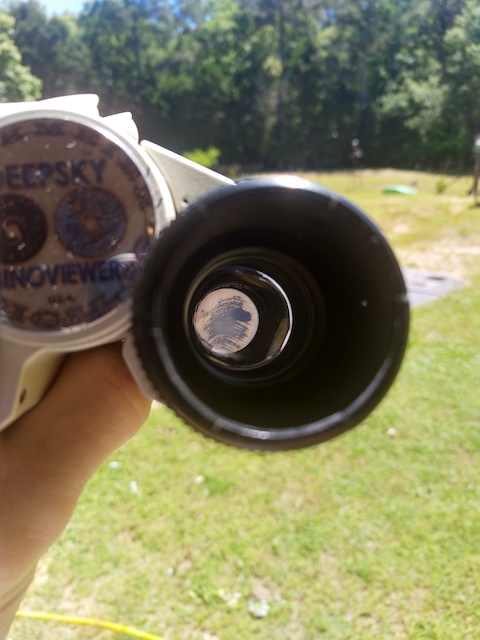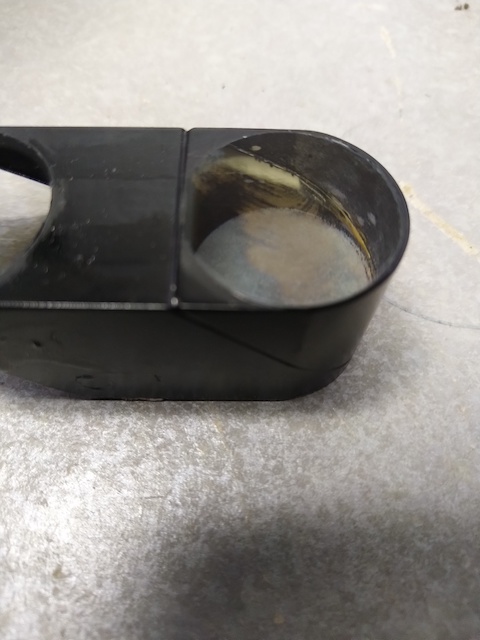 There are some pretty good resources for information on lens cement issues. Considering the age of the binoviewer, I felt like there was a good chance the cement was Balsam. I disassembled the binoviewer and placed the prism in a pot of water (room temperature) to get to boiling temperature. After a few minutes at boiling temperature, I removed the prism (with tongs) and used some gloves apply some pressure. I did not have to apply much and the prism elements separated!
I put the prism back in the pot and turned off the heat to allow them to cool slowly to reduce the thermal stress.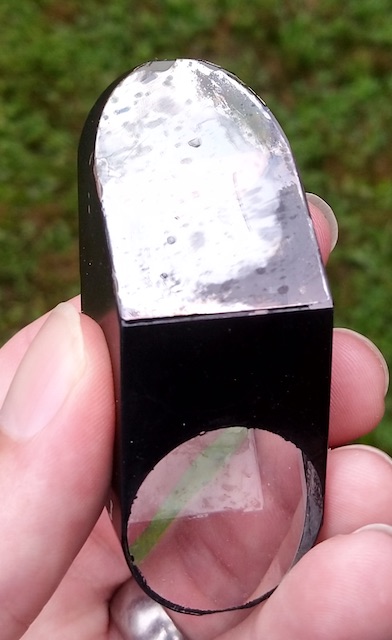 Note: The spots that look like water spots are just the back of the black paint.
To be continued....