Why is the QYHCCD OAG ring system so dumb?
I have what should be a fairly common and straight forward setup for a QHYCCD camera owner:
-a QHYCCD camera (the 294C)
-a Sky-Watcher refractor with the 0.85x focal reducer/flattener
For whatever reason, the S-W 0.85x FF has M48m threads and a 55 mm backfocus from the back flange. Why it has 55 mm of backfocus on M48m threads when you'll need a step-down adapter of at least 3 mm length to get to M42m meaning you're now over the standard 55 mm flange-to-sensor distance of most of the T2 adapters on the market. It should be 58 mm on the M48 threads with a 3 mm M48 extender and a 3 mm M48-M42 step-down ring. But I digress as this is about QHYCCD's insanity, not Sky-Watcher's.
The 294C, out of the box, has some odd flange adapter of its own that receives M42m threads as well as a 2" to M42m adapter with M48f threads on the upstream side. I say "odd" because the adapter can't actually hold onto a 2" lens cap on its own, nor does it have one specially adapted to it.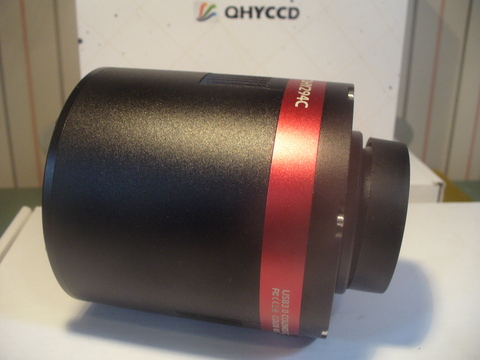 That means it has to be attached to the 2" adapter to retain a dust cap, and naturally this configuration doesn't sit in the original styrofoam cut out in its box. So I had to recut that.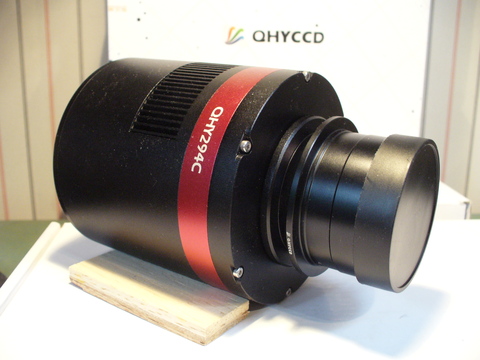 Also oddly, the 294C's sensor is not in the centre of the optical path - it's offset by 1 mm (it's 10 mm in from one side of the M42f threads and 12 mm in from the other side when it should be about 11 mm from both sides). That starts to explain why the vignetting patterns are never symmetrical in my flats.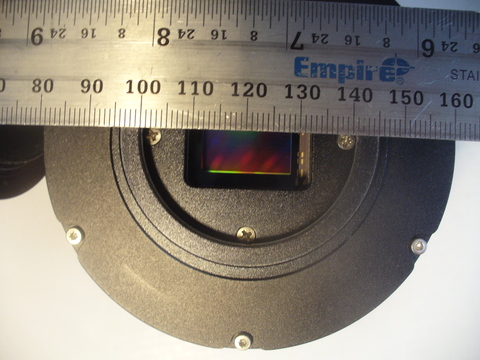 With its flange adapter, the 294C purportedly uses 17 mm of focus. The 2" adapter is 32.5 mm long, so combined they come out to 49.5 mm.
Why? Why make the 2" adapter and/or the flange back a combined 5.5 mm short of what would be a useful out-of-the box length, given that focal reducers and coma correctors usually have 55 mm back focus?
So now I would have to go buy a 5 mm extension ring (either M42 or M48; it doesn't actually matter in this case) to make this pretty basic setup work. And I'd still be out by 0.5 mm.