Cepheus is finally rising in the north, high enough to start imaging its many objects around 11:30 p.m. each night. This is approximately 12.5 hours of exposures taken over four nights from May 22-25, 2020, as follows:
Ha 24x600"
Oiii 24x600"
Sii 27x600"
Equipment used is a TEC 140 and an SX-694 mono camera, with 3 nm Astrodon filters, on a Tak EM-200 mount.
Here is a link to the Astrobin version with full details: https://astrob.in/7svcgi/B/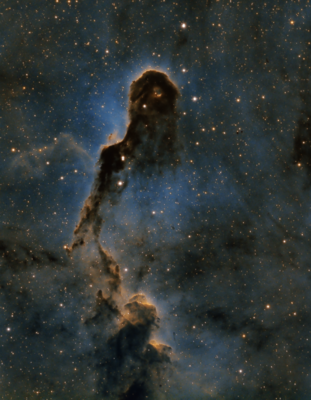 Edited by Adlanphere, 30 May 2020 - 07:33 AM.