A thunderstorm was passing through as I went to bed last night, but occasionally this results in nice, clear skies afterwards here and I had a feeling. So I left the 'scope out to equilibrate and set my "astro alarm" (vibrate only, so as not to wake my better half) for the wee hours.
Very much worth it, as the skies were very clear when I woke. Seeing was OK, but not great. Here are the results. As David has previously mentioned, struggling for good contrast this season not quite sure why ... had to push the gamma harder than usual to cut through the "haze".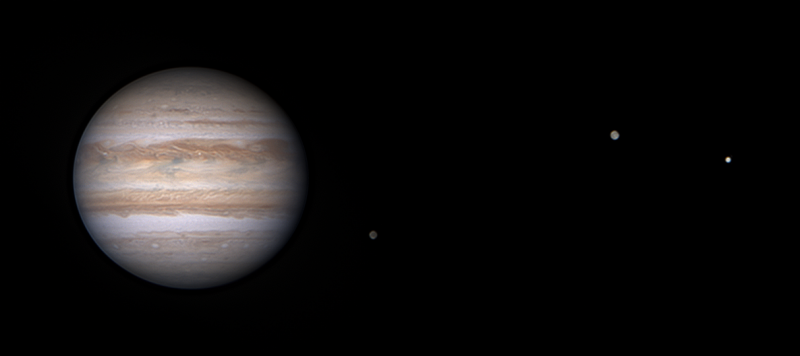 C11, ASI290MC, PowerMate 2x, ZWO ADC, UV/IR filter
The variation in thickness of the STZ are interesting, as are the sheer number of white ovals present in the south and north temperate zones. And there is all kinds of turbulence in the NEB, as there has been for a while now. Lots going on as always, which is why I love Jupiter so much ... such a dynamic atmosphere!
I also managed some time on Saturn and Mars (first time in a while!) although conditions had worsened by then ... still working on that data.
Thanks for looking!