Hey all. Been a quite a while since I posted anything. I love this forum best of all.... but don't post usually because of image size restrictions. Will try to do it anyway more often.
Here on CL, with a lot of help from my friend and mentor Marty (MalVeauX) is where I have learned.... well, almost everything over the last few years.
My preferred processing software for stacks is Astra Image which I have learned on my own over the last couple of years. I love it. I also sometimes use IMPPG which occasionally works better (and faster!)
Some tech data. I used AS!3 for stacking and Astra Image for processing. For the 3 piece mosaic shot with a 1.5X barlow I used ICE for the stitching. Other details on images and Astrobin
May 28th, 39.5 % Waxing
Full file at Astrobin -----> https://www.astrobin...nuck&real=&mod=
much reduced file uploaded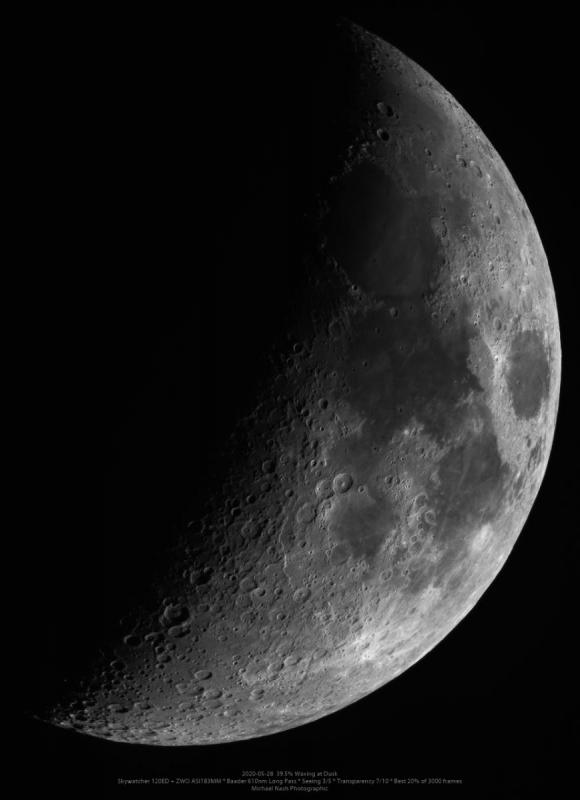 Next up a mosaic from Apr 1st with 120ED + 1.5X barlow.
Full here----> https://www.astrobin...estCoastCannuck
much reduced file uploaded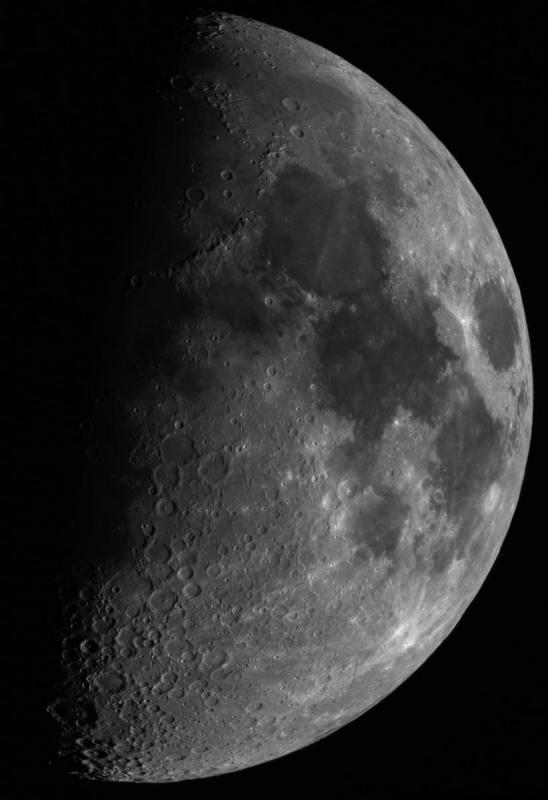 Thanks for looking... and thanks for for being the great forum and bunch of people that this place is!!
Very best
Mike
Edited by WestCoastCannuck, 30 May 2020 - 01:52 PM.