I've tried to image the Pinwheel Galaxy before but never had anything worth keeping but last night with my new ZWO camera and good focus and polar alignment and light pollution filter and tracking I was finally able to get what I consider a decent image (for me). It feels so good to finally be able to get this target.
It was windy again but with no clouds and decent seeing I wasn't going to not pull out the scope again. I got around 30 x 300 second subs. The camera was cooled to -15C.
I was hoping I could get some advice on color. With the trifid I was able to pull some red out but the pinwheel looks very monochromatic. I use photoshop (I'm an artist by trade so I'm scared of pixinsight). Do I need more time on the object to get some color out of it? Should I bin 2x2 instead of 1x1? Are the color images I see done with mono cameras and filters? I don't want anything crazy but some color/hue variation would be great. I'm posting a dropbox link to my TIF and hoping someone with more skill and experience could give me some tips or at least show me the potential or let me know that the color just isn't there.
Thanks again. Clear skies.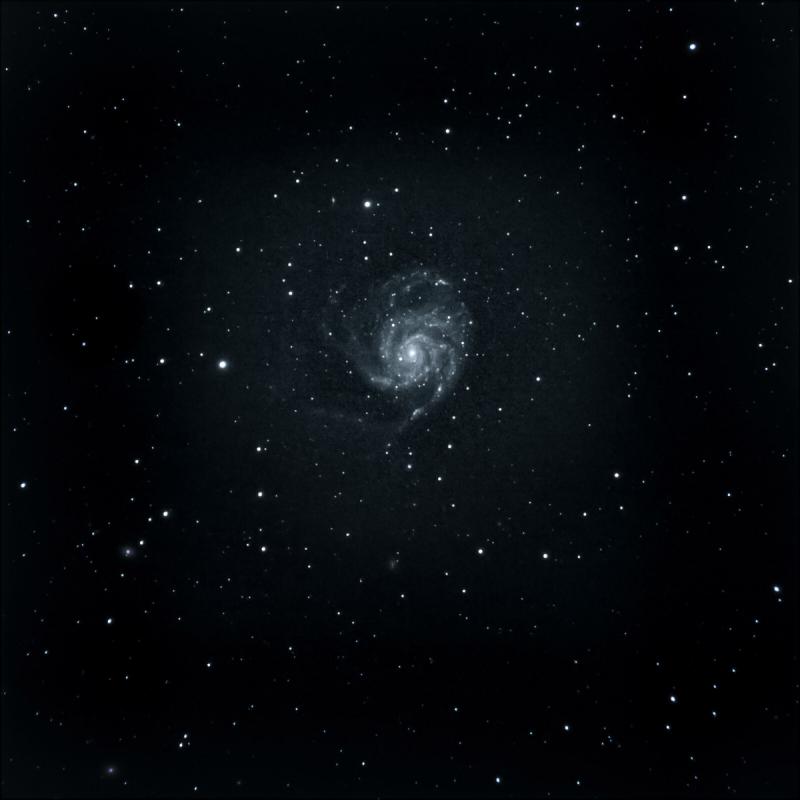 dropbox link:
https://www.dropbox....RoGjBGemTa?dl=0