June 1 2020 Monday
The Clear Sky Chart prediction was not very good: poor seeing from 7 through 9 AM... when I did most my imaging.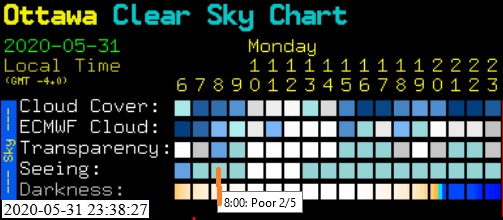 Still, it was OK with small scope (50mm) but very 'soft' with the 152mm scope.
I was set up and running at about 0610 - Yeah Early!

Lots of thin clouds. The clouds dissipated about 0740 then rolled in/out the rest of the early morning.
I imaged full discs from 0741 through 0825.
Full Solar Disc (two-panel mosaic, LS50C + 50mm scope + Quark Chromosphere + ASI178MM)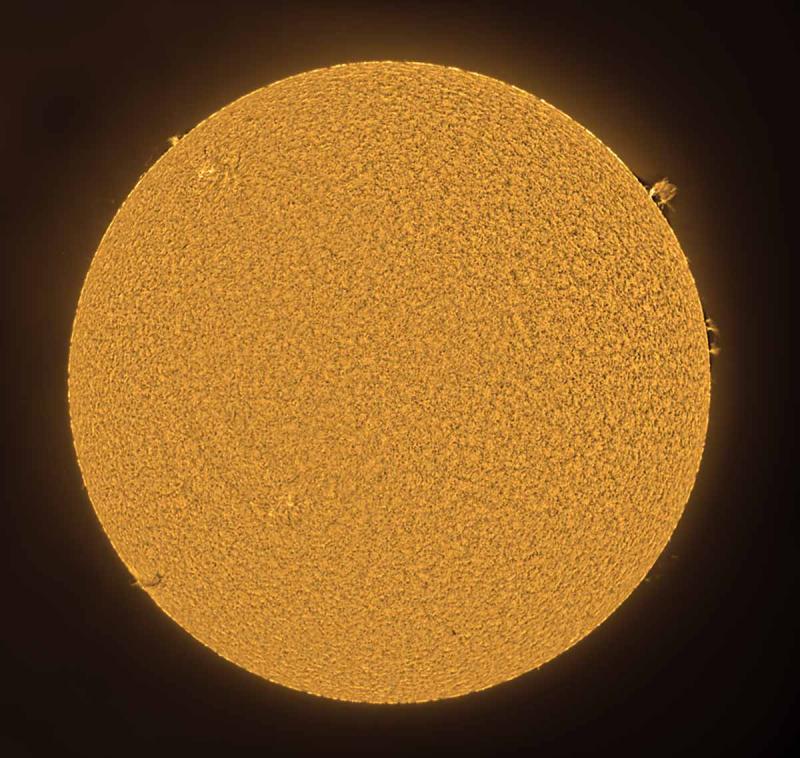 I imaged proms and plages from 0824 to 0929. (CT152 + Quark + 0.5X reducer + ASI290MM)
Plage at 1 O'clock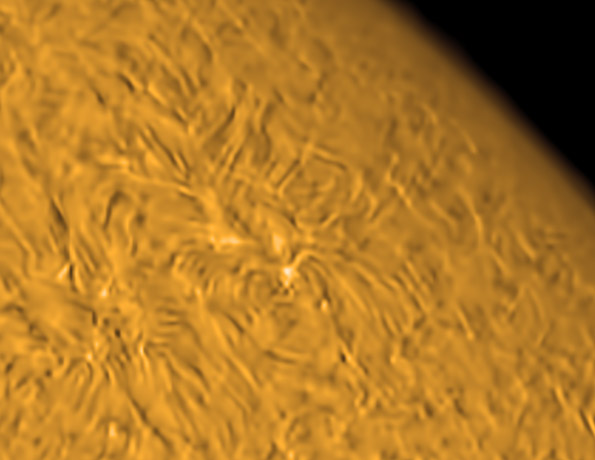 Prom at 2 O'clock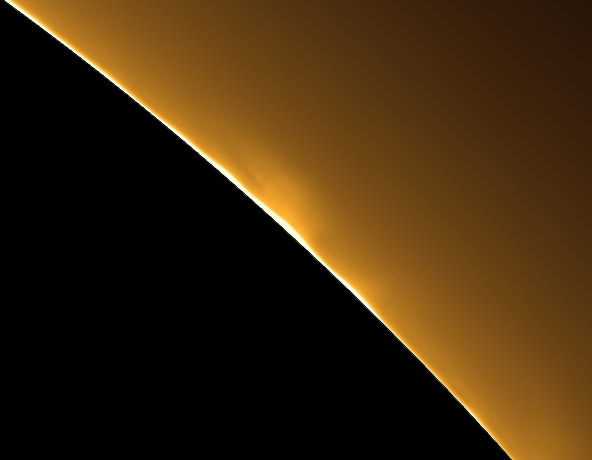 Proms at 3:30 O'clock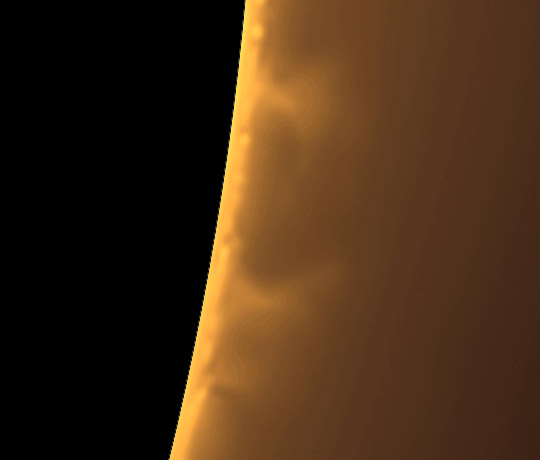 Looping Prom at 7:30 O'clock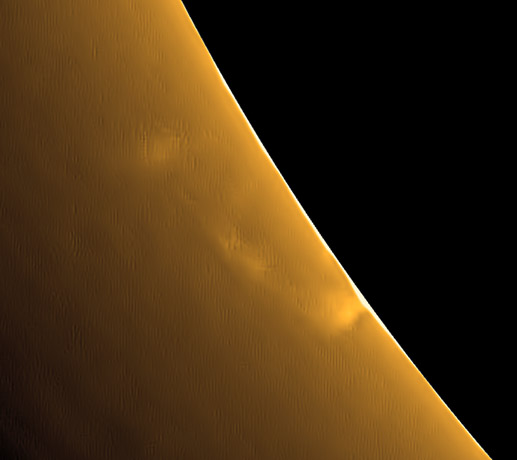 Three Proms at 9:30 O'clock (taken at 9:07 AM)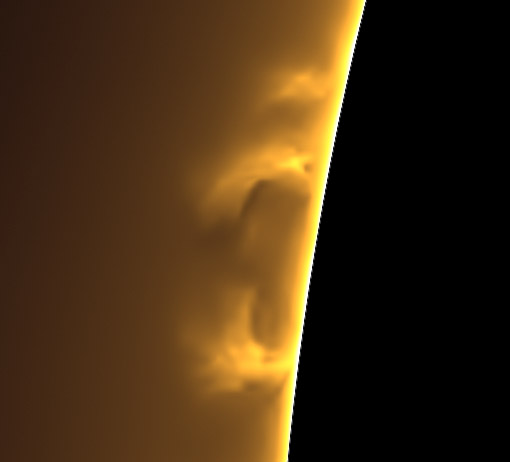 Same Three Proms at 9:30 O'clock (taken at 9:28 AM)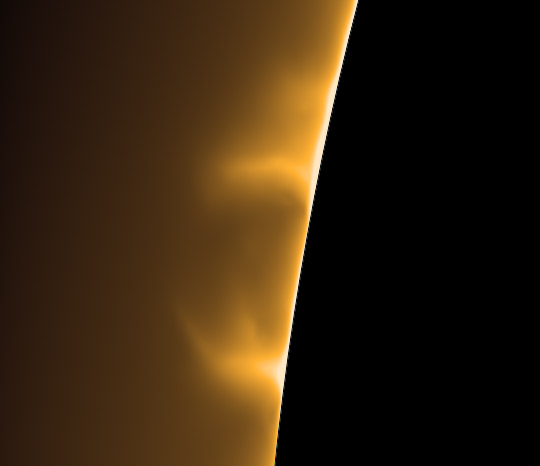 Prom at 10:30 O'clock
That's all...
Best,
Rick