After five nights in a row of good weather and deep sky imaging, yesterday was a bit cloudy and I was very tired

So, right after sunset, I decided to go for the Moon and then close everything.
The image was taken with the IR-pass filter at 685nm as luminance and RGB filters for color. Processed with Autostakkert, Astraimage, Pixinsight and Photoshop. I might have exaggerated with the deconvolution but I couldn't zoom on the small details while doing so it was very hard to spot artifacts. Luckily enough only a few small brightest craters seem to be affected.
The telescope used is a 6'' GSO f/4 newtonian (600mm focal lenght) and the camera an ASI1600MM-Cool, everything on a CGEM-DX Mount.
Link to the full resolution image on Telescopius: https://storage.goog...55-original.png
Downsampled preview: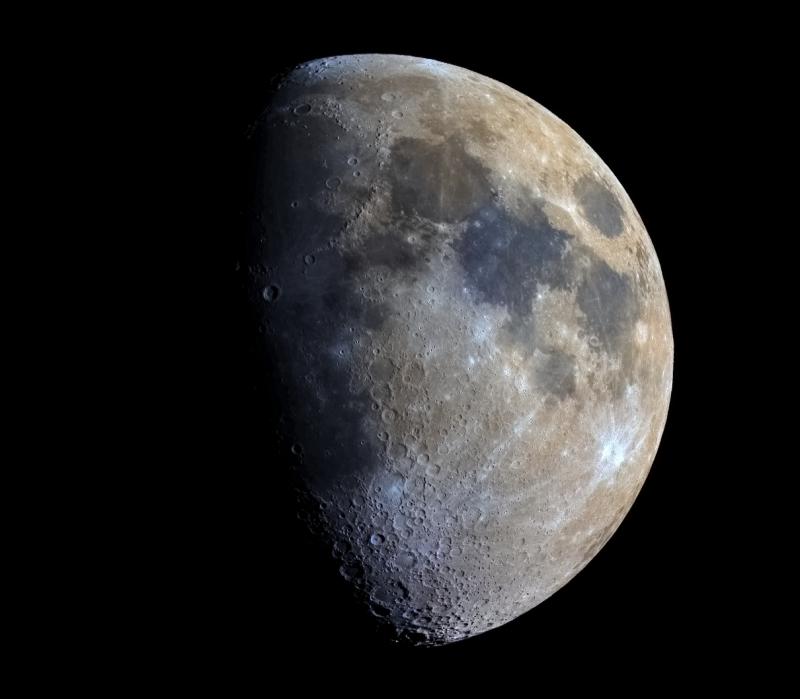 Thanks for looking,
Clear Skies,
Andrea
Edited by Epox75, 01 June 2020 - 06:32 PM.