Hello,
I have a quick question, how can I reduce the grain in this image? It seems like it's Ha that is grainy and almost "speck" like. This is one of those things that kind of annoys me. Is this something I am going to have to live with? I see some people have good data that looks smooth. if you look around the edges of the image you will see how much grain there is. Also, please do not mind if I cooked the image, I am experimenting with a lot of different edits. Trying to find my way in this hobby.
Edit: I should add that I had so much gradient in this image. I have two bright lights shining into my backyard. Both have totally affected the image. I can tell that because of the glow after stacking, its was insane. Need to try and block them somehow. So this is pretty decently cropped.
Data Acquisition
212 x 60" Light
45 x 60" Dark
45 Flat
80 Bias
Unguided (No dithering, maybe this is why its grainy?)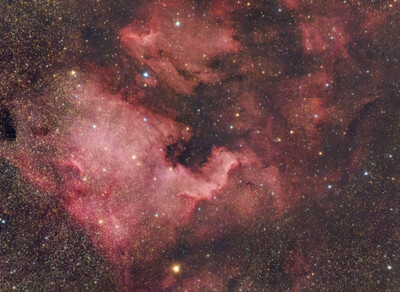 Edited by Deesk06, 01 June 2020 - 07:09 PM.