Hi folks,
I'm interested in a ZWO lens I saw few days ago, it has a focal length that goes from 2.8mm up to 12mm and it's suitable for meteor capturing.
I'm interested in doing some meteor capture and taking All Sky images tho, but I wonder: If I use this lens at it's maximum focal length with an ASI224 (non-cooled) mounted on a star tracker to take long exposure shots, would it work? I know the images will be kinda noisy, but I hope I can avoid that noise with the stacking, darks, flats and bias.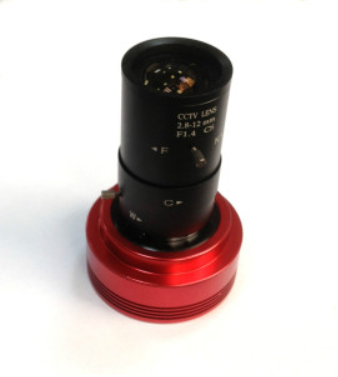 Another thing to consider is the FOV of the lens, it has a maximum FOV of 100 degrees (when using it at 2.8mm, I suppose), but I'm going to use it at 12mm, so the FOV should be significantly lower. And this simulation in the Stellarium looks good to me, although I can't include the lens FOV in it, I would certainly be satisfied with this field of view in the sensor.