My Orion ED102T-CF OTA is old but still provides a superb visual experience. Over the last few months, I have been attempting to use it for imaging using a 2" eyepiece to t-thread adapter. Surprisingly it has been providing good results. After picking up a filter wheel and a larger ZWO camera, it feels a little loose and has some flex in the optic train. I want to move away from using the 2" eyepiece adapter and over to direct t-tread adapter. The currently 2" eyepiece adapter seems to be around 2.8" across the threads. The inner tube of the focuser is 3", I guess it counts as 3" as advertised. I am hoping someone has experience with this scope or one of the Synta clones can help me find the correct t-thread adapter. I have attached an image of the focuser adapter to 2" that came with the OTA.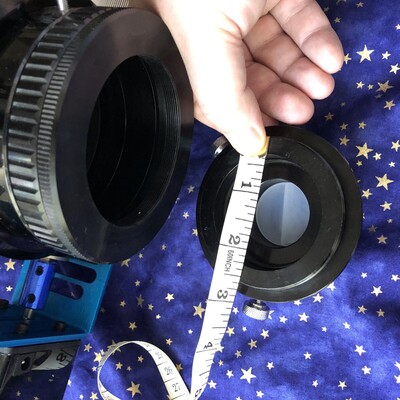 Thank you for any help or suggestions.
Edited by rsraney, 02 June 2020 - 08:48 PM.