I have been told that larger aperture instruments suffer under challenging seeing conditions as compared to smaller aperture counterparts. I made this graph below that not only reflects the magnification verses seeing for a given aperture, but also shows the limits of the achievable magnification before exit pupil is too small to observe an object at the eyepiece. Please take a look and scrutinize the accuracy of the "Seeing curves" for the values read on the graph. Please offer your suggestions and critiques as I feel that if a graph such as this was accurate, it could be a useful tool.
Thanks.

Seeing Magnification and Aperture.pdf 106.37KB 50 downloads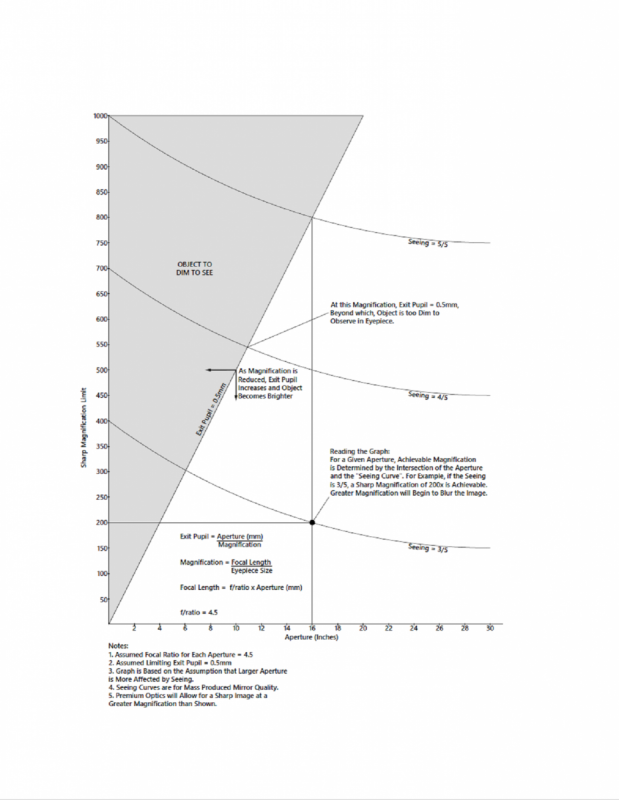 Edited by Glory Eye, 02 June 2020 - 09:39 PM.