When I captured this grouping I wasn't even aware there was a supernova in 4568. That makes it my sixth SN I have successfully captured. A lot of cropping and zooming for the Siamese twins I used several gradual steps deconvolution and HDR processing to get all the fine details with the limited resolution.
M58, NGC 4567 & NGC 4568 05.30.20
Barred spiral galaxy & Siamese Twins in Virgo
SN2020fqv Type Ib/c
C14 & Hyperstar, CGX-L mount, ASI1600MM-c, Baader LRGB
120 subs @ 30 seconds Luminance 30 subs each RGB @ 30 seconds
Captured with Nebulosity processed in PI & PS.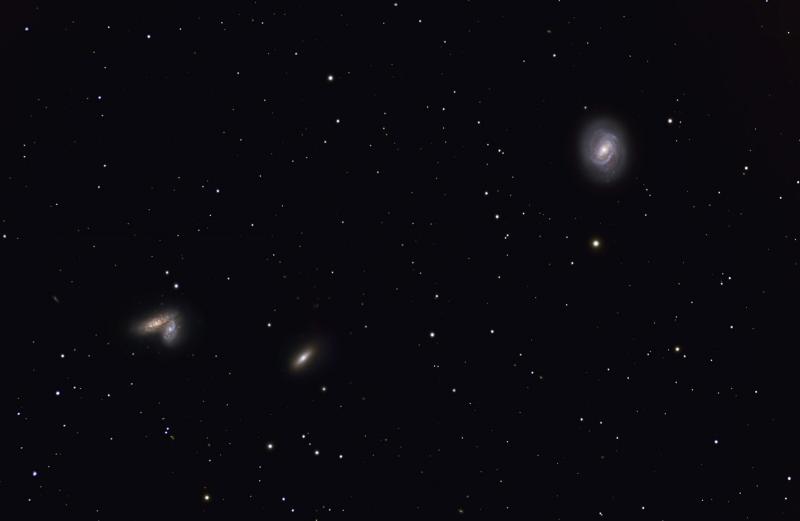 SN2020fqv