NGC 4564 (UGC 7773, PGC 42051 and others) near the top center is an E-E/S0 type galaxy located approximately 52 million light-years away in Virgo.

NGC 4567 (UGC 7777, PGC 42064, VV 219a and others) is the galaxy interacting with NGC 4568 (UGC 776, PGC 42069, VV 219b and others) below. Both appear to be at about the same distance as NGC 4564 above.

On March 31st, 2020, a supernova was detected in NGC 4568. More information can be found on TNS here - https://wis-tns.weiz.../object/2020fqv. I added a custom catalog to PixInsight to have it annotated.

Luminance – 24x600s – 240 minutes – binned 1x1
RGB – 8x300s – 40 minutes each – binned 2x2

360 minutes total exposure – 6 hours

Imaged May 15th, 16th and 17th, 2020 from Dark Sky New Mexico at Rancho Hidalgo (Animas, New Mexico) with a SBIG STF-8300M on an Astro-Tech AT12RCT at f/8 2432mm.

LRGB – https://www.flickr.c...097066/sizes/l/
LRGB Annotated - https://www.flickr.c...576663/sizes/l/
See the links above because the attached image has been down-sampled.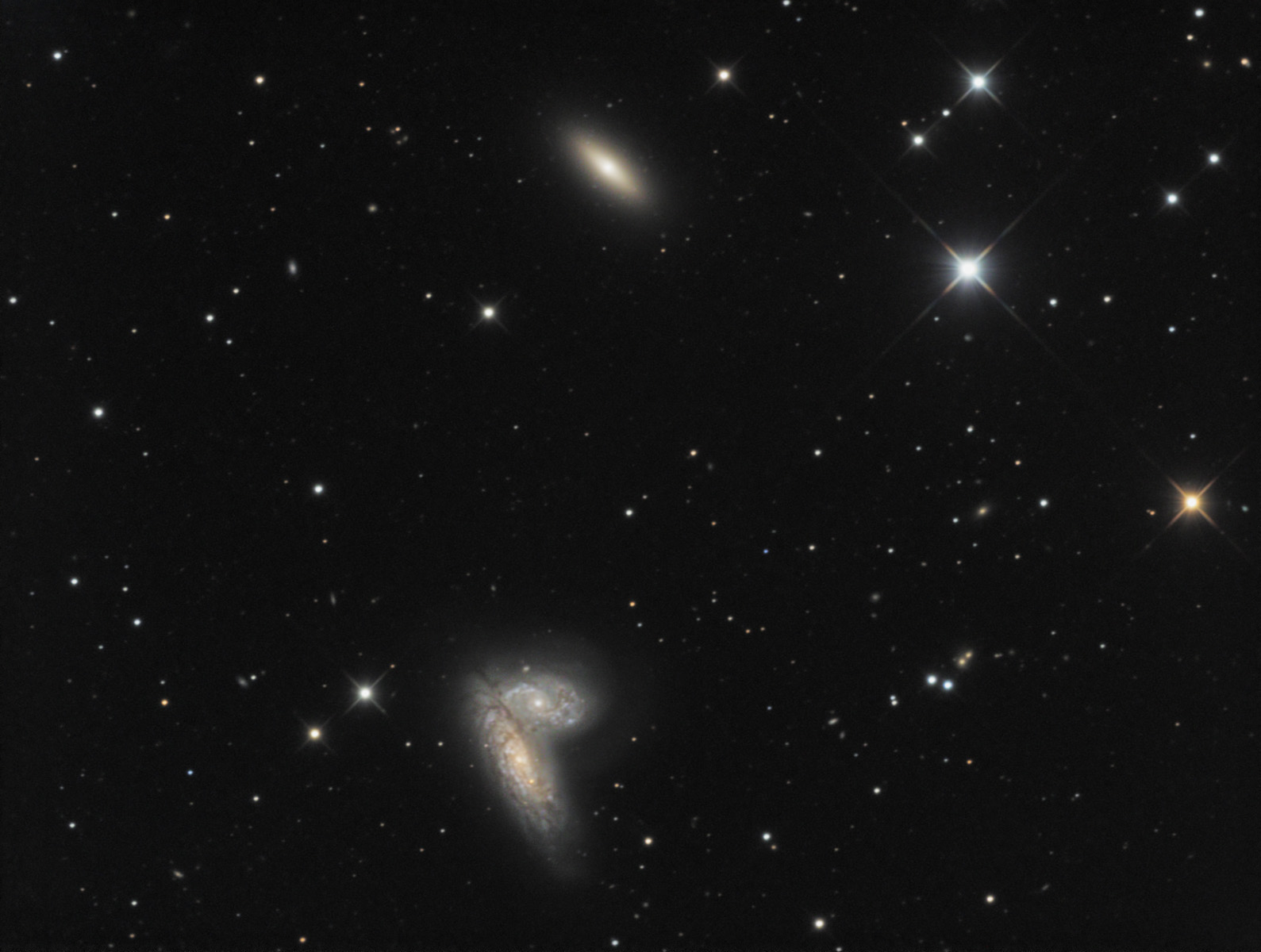 Dan