I very recently got a used Meade Infinity 102 refractor (102mm f/6) to take the place of my Meade Adventure 80 (80mm f/5) on a photo tripod for grab and go. I definitely underestimated the increase in size that the 102 would be, but I really wanted the 2" focuser and a little more aperture (100/64 is nearly two, right?) and focal length.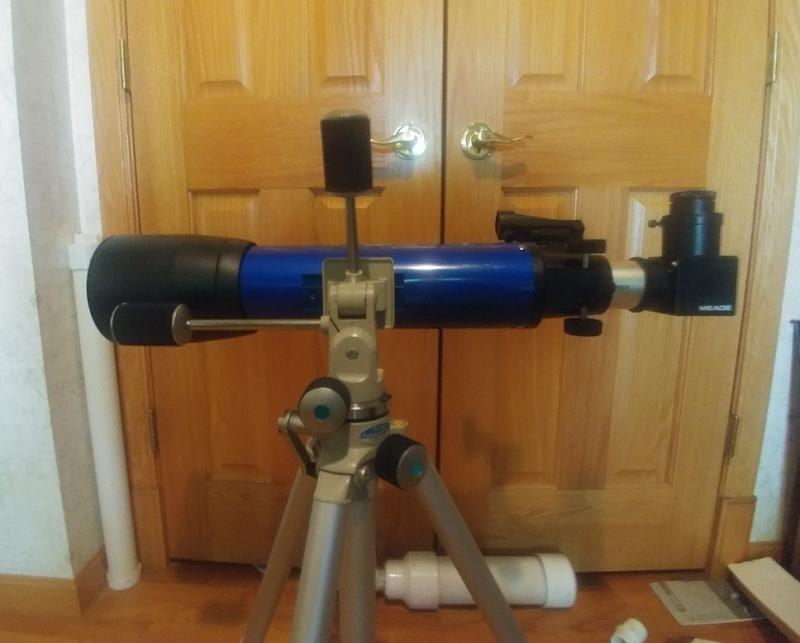 The balance front-to-back on the 102 is much worse than on the ST-80. Not only is it larger and heavier to begin with, but I want to use it with a 2" diagonal and a long-FL eyepiece for wide-field scanning (35mm Bresser gives 17x and 4° TFOV) which just adds to the tail-heavy problem that it already has.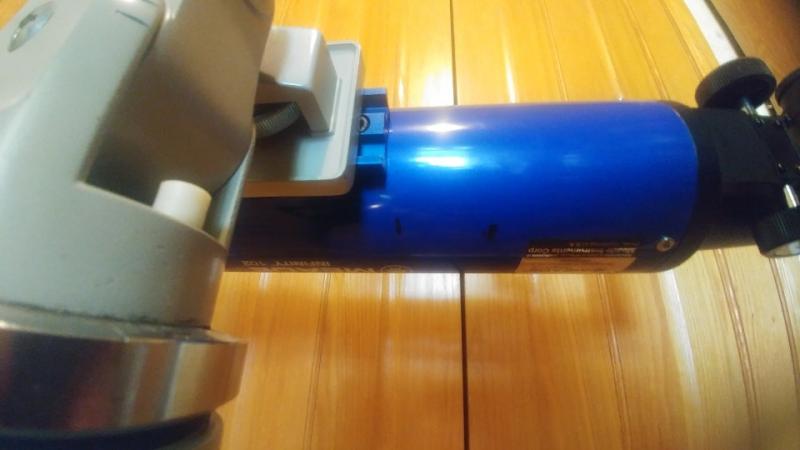 If this were one of my ATM reflectors, I would want to make it balance approximately right in between the lightest and heaviest eyepieces that I am going to use it with. I rolled the OTA on a pipe and marked the balance points on the tube (shown above).
Is it possible to move that blue dovetail bar back on the tube so that the balance point is better positioned for my use? Any tips on the easiest or the right way to accomplish this? Can I just take everything off the tube, drill new holes where I want them and screw it on in the new spot?
Is this a terrible idea or an easy tweak to improve the handling on a light mount for someone who has the will to try it?
Thanks in advance for any advice you can offer.
-Neil