Maybe our CNers in Japan will chime in: Is the Kenko making & selling new scopes & gear the same Kenko from the Golden Age of Japanese imports?
I kept seeing these new scopes & stuff on eBay. I did some looking, saw something I liked, and it's on its way from Japan to The Swamp... [Yes! I'm down-sizing. That personal policy only applies to Classic Astronomical Telescopes!]
I know DK / KD (Dai-ichi Kogaku) is still cranking out scopes (including a Towa 339 based on original hardware plans & castings), but how about Kenko, Goto, etc.?
IME, the Kenko gear from the 1980s was as good as the Vixen gear. Soon, I'll know if brand new Kenko is at that same standard.
[Gratuitous photo of a 1980s Kenko 125C + KES EQ Mount]: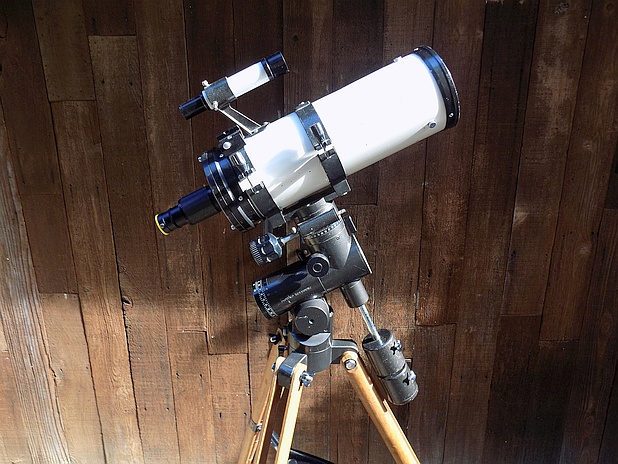 Edited by Bomber Bob, 09 June 2020 - 09:55 AM.