Hello All,
Hope everyone is healthy and well. I started this thread in the Finds Forum, post #8666. The Goto Kogaku 451 is in good condition overall but very dirty. Aluminum tube with Baekelite objective cell capped with chrome stainless steel dew lid, and rotating Baekelite focuser assembly. The mount is cast aluminum with Baekelite saddle. The mount is the first order of business in reconditioning this classic.
My search found a couple of 451 CN threads noting frozen mounts, and I believe this mount is also frozen. Normally, when the azimuth locking bolt is disengaged, the mount head can be rotated freely, 360, for coarse adjustment. However, I can only rotate this mount head about 1/4".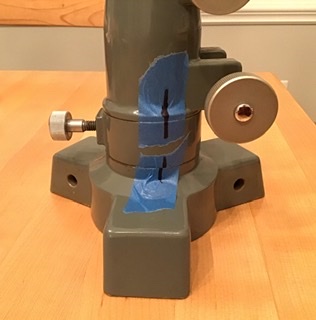 When I lock the azimuth bolt, I can fully compress the azimuth piston with the fine adjustment knob but the mount head only rotates about an inch (apologies I did take degrees measurements).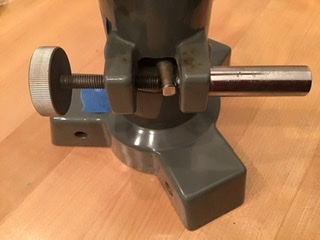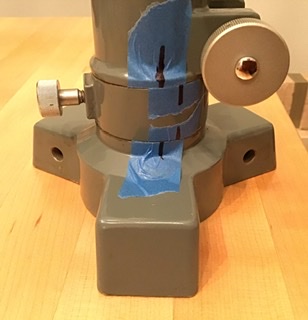 When I back out the fine adjustment knob, the azimuth arm and compression piston freeze midway.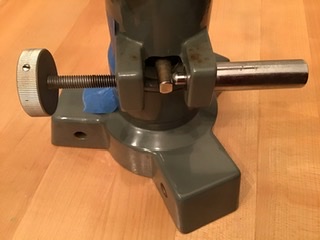 What are possible causes for the frozen mount? I removed the azimuth locking bolt and the grub retaining screw but was unsuccessful in disassembling the mount head. Do I also need to remove the compression piston and the azimuth arm?

Much appreciation in advance for your consideration and any advice and insights you would like to offer.

- My