Excellent seeing this morning here in Connecticut, with Jupiter stock-still in the eyepiece at 350x. Transparency not so great, but you can't have everything. I made this drawing a few hours later going by memory, so don't read too much into it, but I think it gives a decent idea of how the Giant looked like. Even fine details were stable and easy to remember (color and shape at least, relative position not so much).
I also witnessed the comic catastrophe of the sudden disappearance of Ganymede, before figuring out that it may just have entered Jupiter's shadow. Also posted in "Solar System Observing".
New Haven CT, 8:50 UT. Newton 10" f/7, 350x.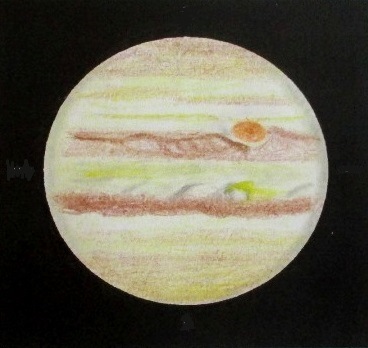 Edited by Quinnipiac Monster, 22 June 2020 - 08:28 PM.