Hi all,
Once more we had some good seeing conditions this week and I was able to make some reasonable drawings of Jupiter and Saturn.
Jupiter was very interesting. The first thing that caught my attention was the dark festoon and dark barge near the following limb. At first I thought it might be an impact mark but as the seeing steadied I could see that it was a very dark festoon starting out in the NEB(s) and just immediately north, a dark barge in the NEB. In the drawing Io can be seen near the preceding limb and was a yellowish-orange colour: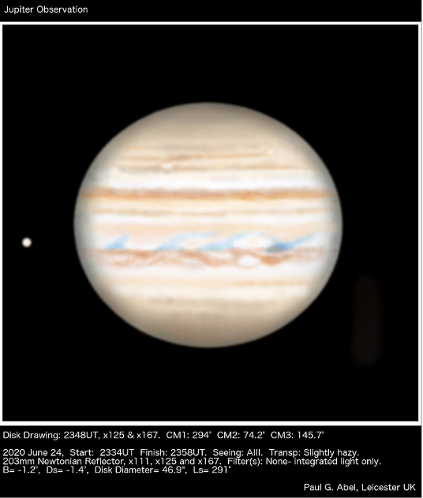 Up next was Saturn- given it's low altitude from the UK I was expecting a blurred image but instead for about 15 minutes the seeing was very good and I had one of my finest views of the planet since I used the Lowell 24" telescope to study it a few years back. The southern edges of the NEB seemed some what irregular, the NTB and NNTB were seen and the greenish tint to the NTZ was also present. Although I couldn't trace the Cassini Division all the way around the ansae, I could certainly see much of it than usual.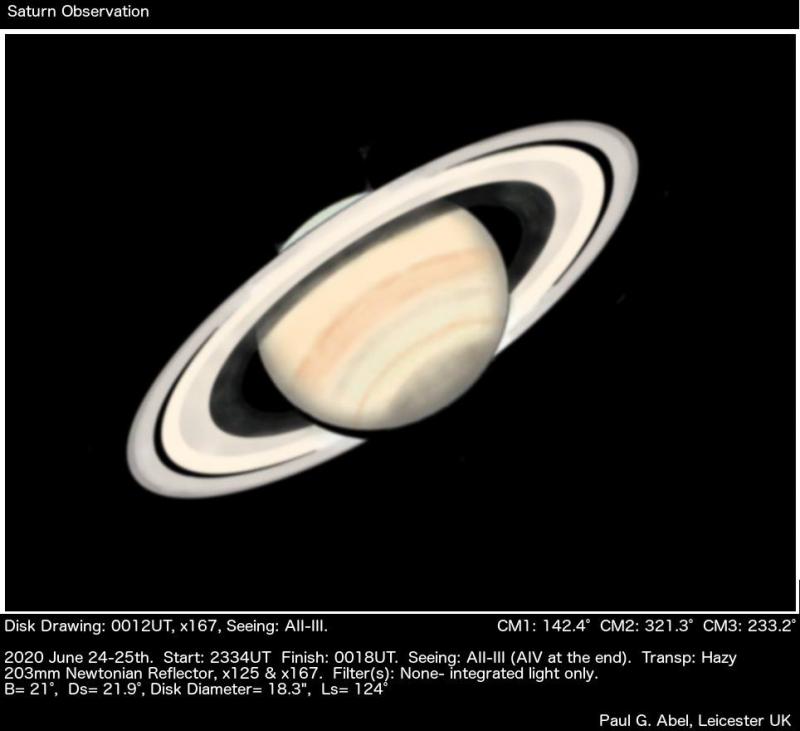 Best wishes,
-Paul
Edited by Paul G. Abel, 27 June 2020 - 08:59 AM.