This scope made a brief appearance some time ago on CN and I was lucky enough to be offered it by its previous owner. Most of you know I am rather taken with small scopes, so I couldn't let this one get by me. I've finally gotten around to plying with this little scope and was pleasantly surprised.
It's a 40mm f/5.5 scope that reminds one of a miniature Tasco 9VR.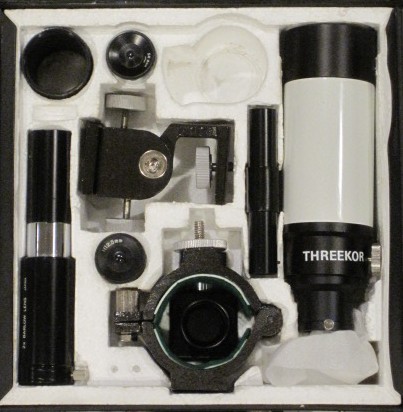 It has all the accessories of a 9VR. This is a very handy ring that also perfectly fits many 50mm scopes. It has a 1/4-20 trdpod thread and a camera post.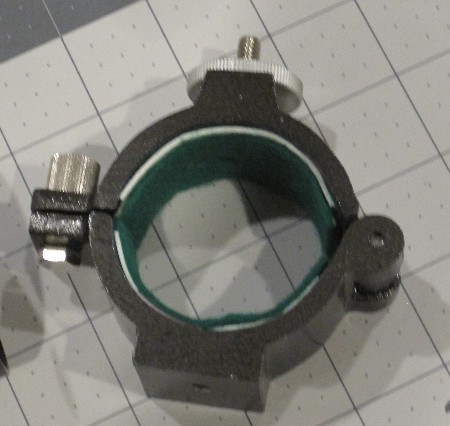 It has a lightweight version of the Vixen slo-mo attachment that holds the scope pretty well.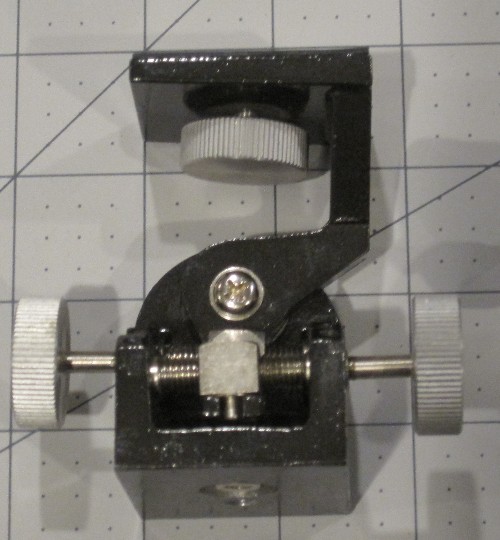 The finder is a peep sight with a pair of sharpened grub screws at right angle that attaches to the scope ring. Center the desired object at the two points and you have your target in the eyepiece - in theory, of course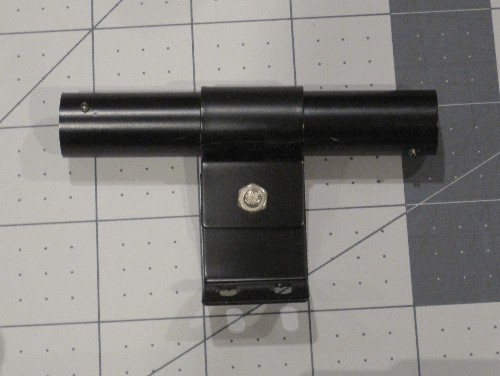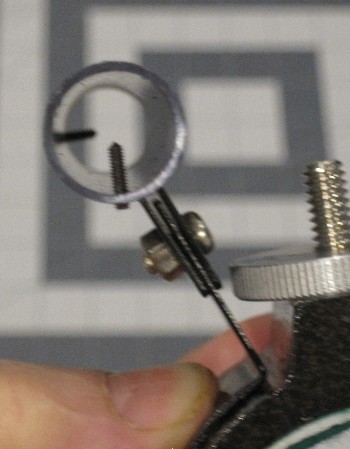 It came with a barlow and an extension tube, which is needed with the barlow.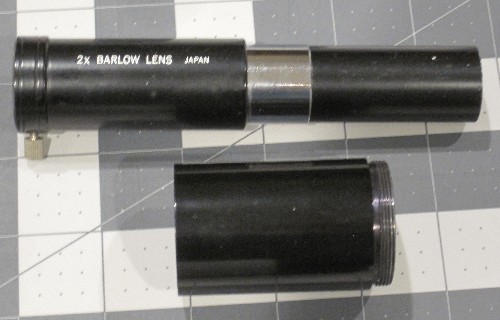 It has no R&P focuser, just a pull tube with a lock, but that works pretty well at low to medium powers.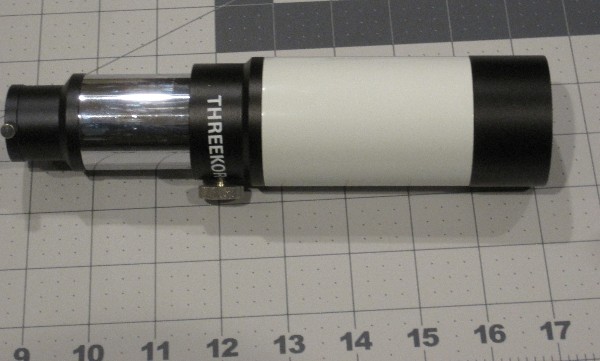 Here's the fully assembled scope on a standard photo tripod.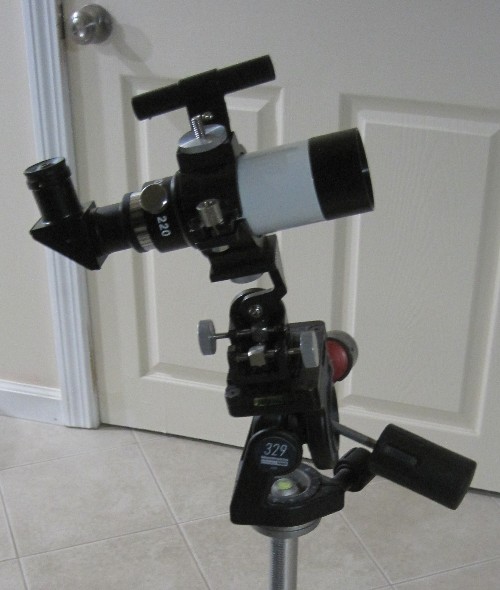 And it takes a Vixen 1.25" visual back! This setup gives a whopping 5.5x view.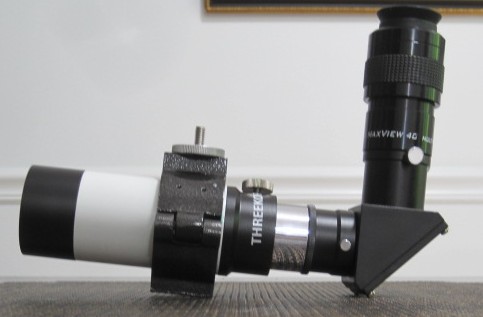 I wasnt expecting great optics from a 40/220 scope, but again, I was quite surprised. The objective is somewhat overcorrected, but still give very good images - sharp out to about 90% of the FOV with a very small amount of CA. Here's the Ronchigram.