I'm getting the components together to have a C90 Astro equatorially mounted on a Celestron wedge and tripod. I have the Celestron tripod and a wedge, but I'm not sure if the wedge is Celestron or not though it fits the tripod. The bolt holes in the wedge are slotted to facilitate polar alignment. There is a threaded hole in the center of the wedge that looks to be 3/8" NF — it looks like there should be a bolt/pin threaded into that hole but with the end of the bolt turned down to a "pin" with a smooth diameter of about 1/4". I think the 1/4" "pin" goes into the unthreaded center hole in the top of the tripod.
This is the tripod and wedge: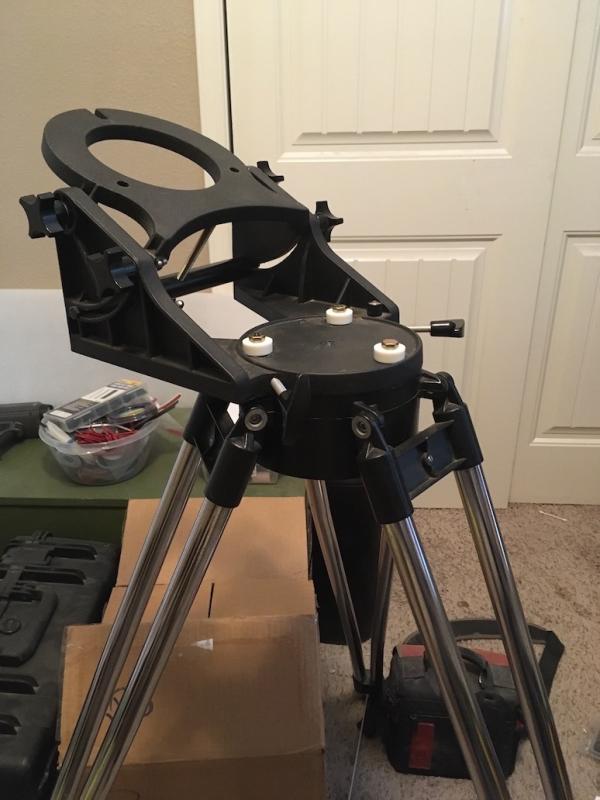 Here's a closeup of the center hole: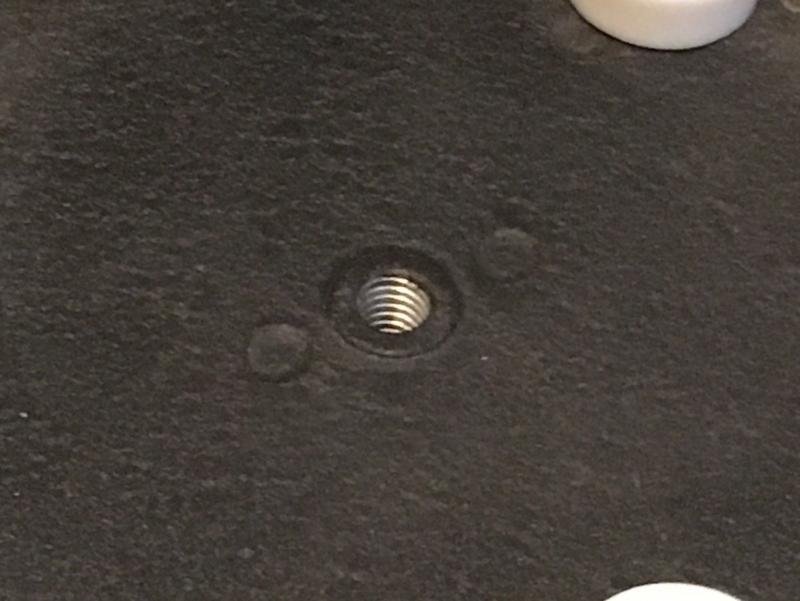 Anyone know what the center bolt/pin/whatever is supposed to look like?
Thanks!