Totally ignoring the advice of HappyLimpet (he likes me really) who suggested easier targets I carried on around the same area of space as the Quintet & captured NGC7331 & the associated group of galaxies. The target is again low in the sky- so not much detail captured however its good practice for when the sky is darker. I once again processed using a full calibration then synthetic flats to deal with the severe light pollution rings. The rings do concern me as I'm not sure if they are coming from the reducer but at least I know they will get better with a darker sky. I can now calibrate them out even in the worst sky conditions- so I think I should be okay going forward.
The image is 40 1 minute subs at 3x3 bin each filter & 108 1 minute L subs again at 3x3 bin. I'm using Baader 50x50 mm filters.
As always let me know what you think- the detail will get better when NGC7331 is higher in a darker sky- I shall look forward to re imaging this & the Quintet.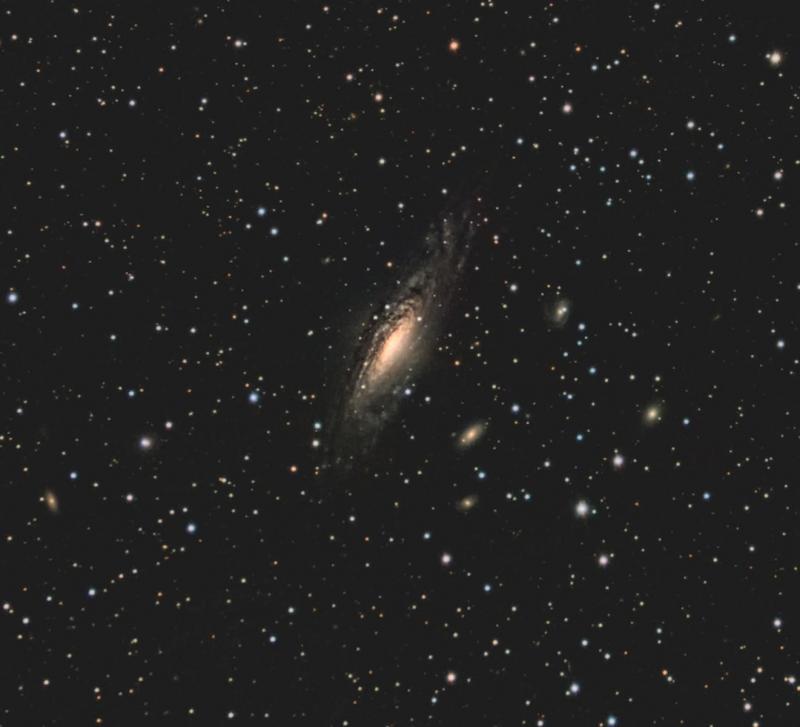 Edited by pyrasanth, 30 June 2020 - 07:05 AM.