I'm wondering if those of you with more knowledge of Lithium battery technology can answer a couple questions regarding my possibly wiring a couple of 2032 3 volt lithium batteries in PARALLEL for possible increased capacity and time between battery changes on small devices such as finders.
These are the relative standard nickel coin sized batteries used in various electronics such as digital calipers, micrometers, and in red dot finders.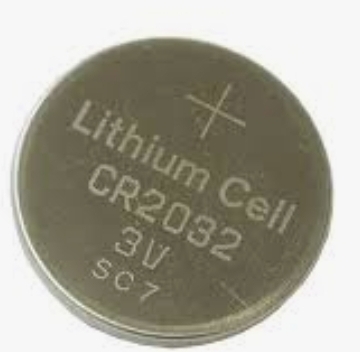 I'm aware that in some cases small differences in voltage between power sources wired in parallel can be problematic.
What I'm wondering is if there would be any downside to use two new 2032 batteries wired in parallel for something that usually requires 3 volts, or two stacks each in series of two each in parallel to provide 6 volts.
2032 batteries can't hold a lot of capacity due to their size, but they do very well for their weight. I'm wondering if it is worth trying this, since these batteries have gradually gotten very cheap and standardized.
I've seen on this forum (I can't remember who did it) examples where people have reworked 11 ounce Telrads and cut them down for size and weight savings. This rework also allows for this finder to be mounted further up an OTA for easier viewing.
I can imagine making a little battery pack of several 2032 batteries in parallel taking up a mere few millimeters of thickness. I'd expect three or four of them to last three or four times as one individual one would, though I'd expect to replace them as a set.
Would introducing electronics to balance voltages be required for implementation of this? I can't imagine any reverse currents among these batteries to be significant and would expect them to naturally reach equilibrium. At these small voltage levels and scale would it be a problem?
One of my current builds would benefit from such lightweighting.