NGC 4754 (UGC 8010, PGC 43656 and others) is the lenticular galaxy on the right. It is located approximately 52 million light-years away in Virgo.

NGC 4762 (UGC 8016, PGC 43733 and others) is the edge-on lenticular on the left. It is located approximately 74 million light-years away.

Luminance – 24x600s – 240 minutes – binned 1x1
RGB – 8x300s – 40 minutes each – binned 2x2

360 minutes total exposure – 6 hours

Imaged over eight nights in March, April and May, 2020 from Dark Sky New Mexico at Rancho Hidalgo (Animas, New Mexico) with a SBIG STF-8300M on an Astro-Tech AT12RCT at f/8 2432mm.

LRGB - https://www.flickr.c...800262/sizes/l/

See the link above because the attached image has been down-sampled.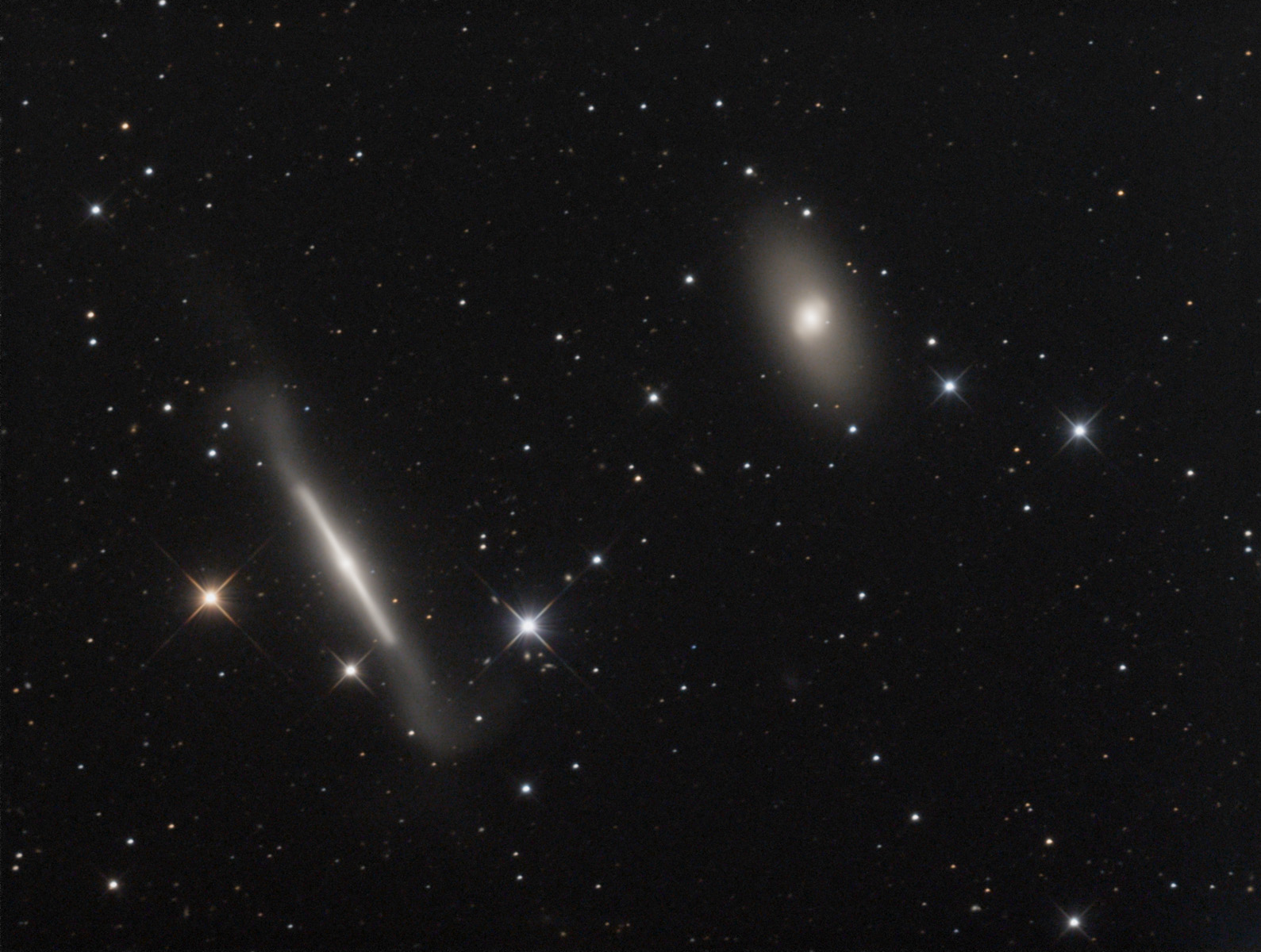 Dan