NGC7000 and IC5070: the North America and Pelican Nebulas. Taken with a monochrome camera and 200mm lens from a distance of ~1800 light years. Interesting fact - the North America Nebula covers an area four times the size of our full moon.
Thanks for looking!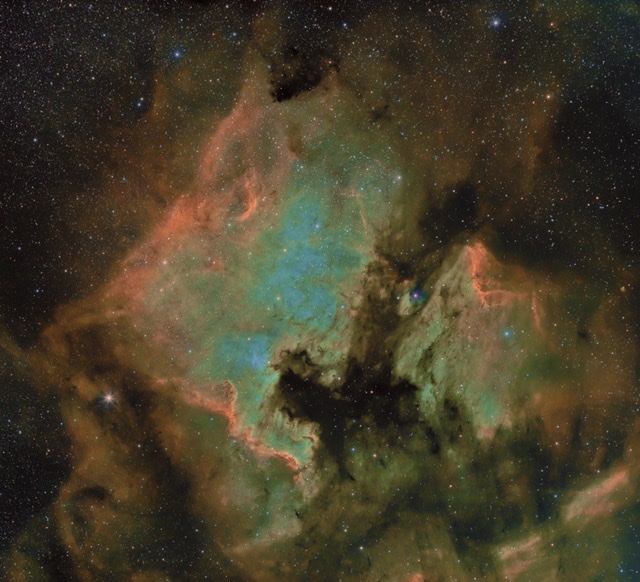 Total exposure time is 22.3 hours. SII - 5.8 hours, Ha - 7.9 hours, OIII - 8.6 hours
All exposures 300 seconds
ASI1600mm-Pro with Canon 70-200 f/2.8 IS L II via Astromechanics lens focuser
EQ6r-Pro mount
Separate guide scope and camera
Acquisition via KStars / EKOS, using RPi4 with StellarMate OS
Edited in PixInsight
For more information see https://photo-advent...ica-and-pelican.