My setup took this picture at the end of a night of an automated sequence.
I'm pretty sure that my mount automatically parked before the end of the sequence and this is Polaris shining brightly just before dawn.
I cropped this image from the bottom center of the shot taken with (new) ASI183MM through my WO GT71.
What is going on with the strange shape of the star?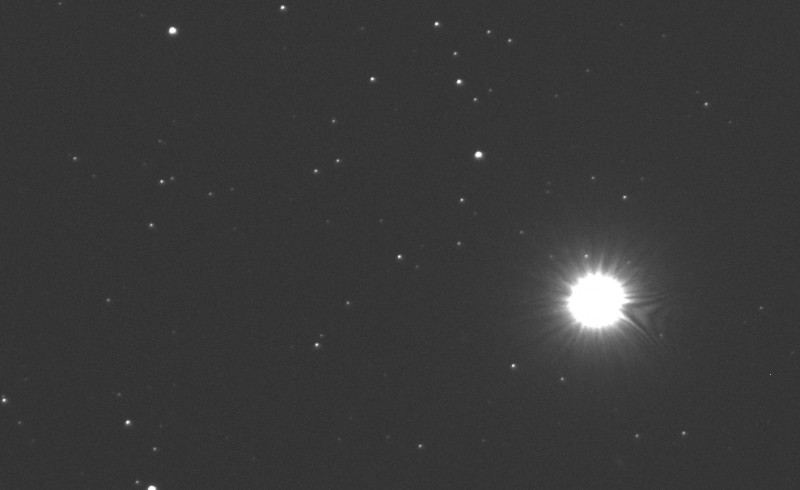 Edited by Cyborg84, 01 July 2020 - 08:30 PM.