KJPN8 is a bizarre polypolar planetary nebula in Cassiopeia. It is rarely imaged which is surprising given its close proximity to the Bubble Nebula. In fact, many have it in their field when the capture the Bubble Nebula but don't recognize it because it is so faint. The strange structure is thought to be the result of multiple periods of ejectate by a rotating binary core over time.
This is its location in a widefield shot of the Bubble Nebula:
https://pbase.com/ds...image/166005925
Thanks for looking. Comments and critique are always appreciated.
Derek
https://pbase.com/image/170841084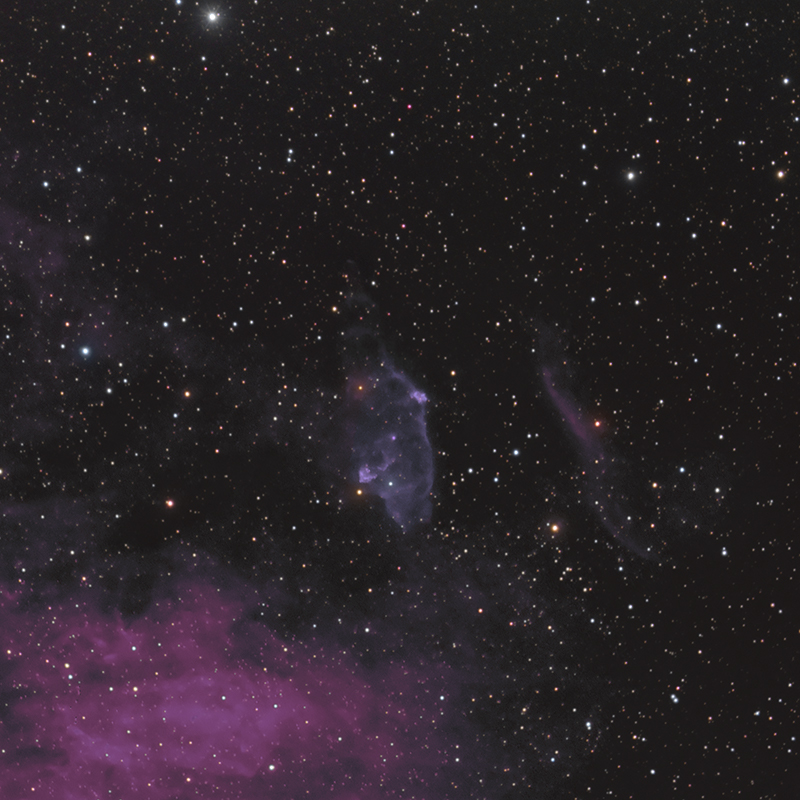 Edited by schmeah, 01 July 2020 - 11:04 PM.