Hey everyone hope you're all doing well!
Work and having a 2 year old has kept me busy. Here in Michigan I probably had a handful of decent enough nights to shoot between October and March, which of course I did not exploit. Ah well.
Finally got my rig back out last night to shoot the Whirlpool.
LXD55 Newt.
Orion Atlas
Canon unmod T7i
ZWO 120 guide cam
ZWO ASIAir
Optolong L-Pro
115 images, taken- used 92.
Deep Sky Stacker-CS6-ProDigital Light pollution removal.
I think I got a little greedy last night, ISO 800 and 120sec subs. Definitely have some hot pixels.
I've got a lot to learn. Processing and what not. But I'll keep plugging away at it. I think I'll shoot the same target tonight with less time, 90sec and integrate with these shots.
I'm ready to ditch the newt now. I want a good imaging refractor. "Good" for me right now is probably 500 bucks. I think I'll do the scope first and camera second.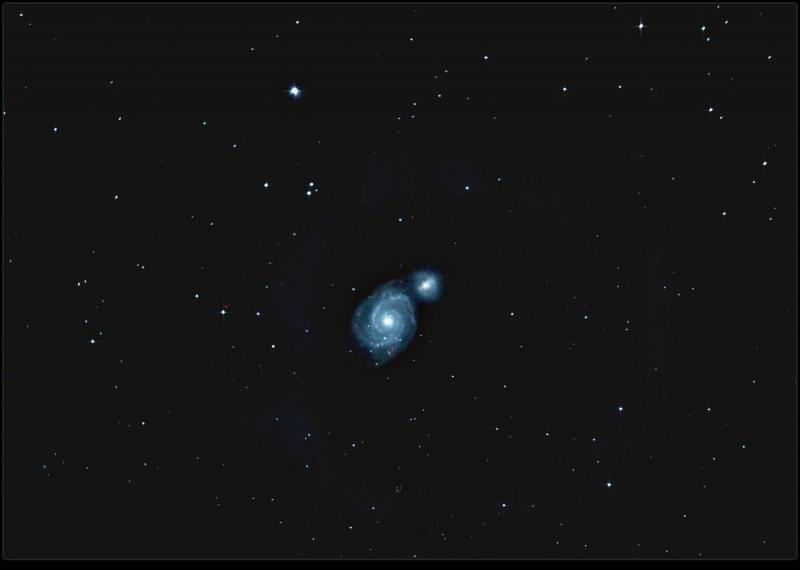 Thanks for reading, looking!
Ryan