Hi All,
Last month in Ireland was a pretty bad month for observing - cloudy most nights. So, I only managed a couple of observational sessions. One of those took place on the 1st of the month. It was a warm and calm evening. I estimated the transparency between 4 - 5, but the seeing was less good, maybe 5.
I attempted to sketch the crater 'Clavius' [58.4°S, 14.4°W]. Using a 6mm expanse eyepiece, which has a 66° AFOV, I observed Clavius at 200X. There were times when I added a Shorty 1.25" 2X Barlow Lens, but it was a challenge to keep up with a moving target.
What is more, I found this crater particularly difficult to sketch because of the number of features in and around the main crater. Consequently, I never managed to finish it. So, what I have submitted is 'work in progress'. I would like to revisit it again though.
Other details from that evening include:
Location: Dundrum - Bortle 8
Seeing: 5pk
Transparency: 4- 5
Instrument used: f/8 150mm Newtonian Reflector
Eyepiece: 6mm Expanse (66° AFOV)
Materials used: 2B pencil, a kneaded eraser, an eraser shield. The image was sketched at the eyepiece, and cropped and reszied using GIMP 2.0. The sketch was scanned, and uploaded to my PC.
As always many thanks for taking the time to read the above, and your comments and feedback are always welcomed.
Clear skies to all,
Darren.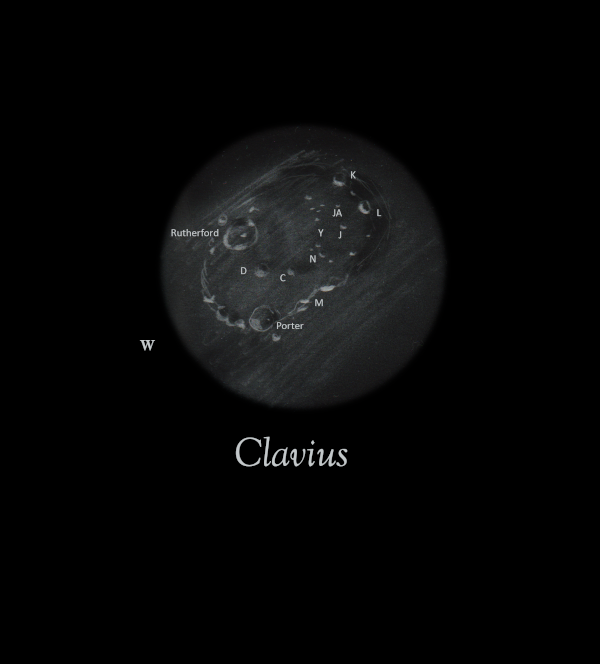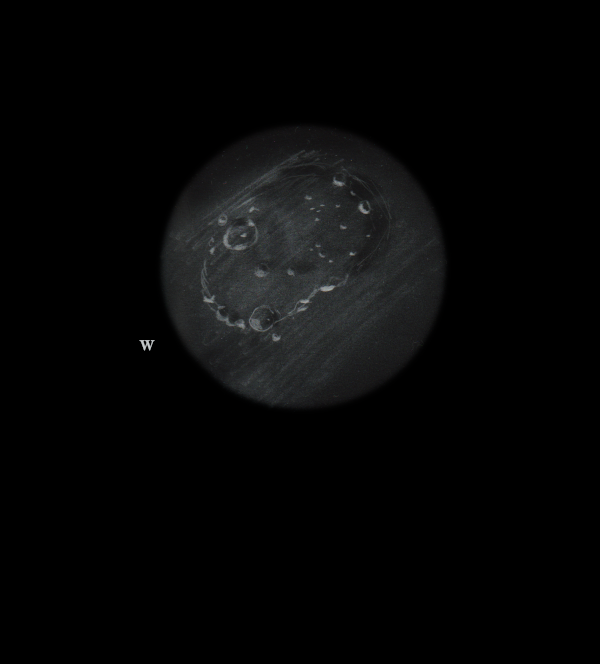 Edited by DDEV, 02 July 2020 - 04:50 PM.