2nd July was a really weird anf frustrating weather situation. The Sahara dust had finally given a small reprieve. clean perfect skies all through evening. Then around 11pm, complete cloud and rain! It eased off but a persistent upper level clouds. Eventually rains would return, and the dust around 2 am. Here is what I got inbetween.
Gear: Celestron 9.25
3X teleconverter
ASI224MC
Jupiter. Not bad given the seeing and clouds!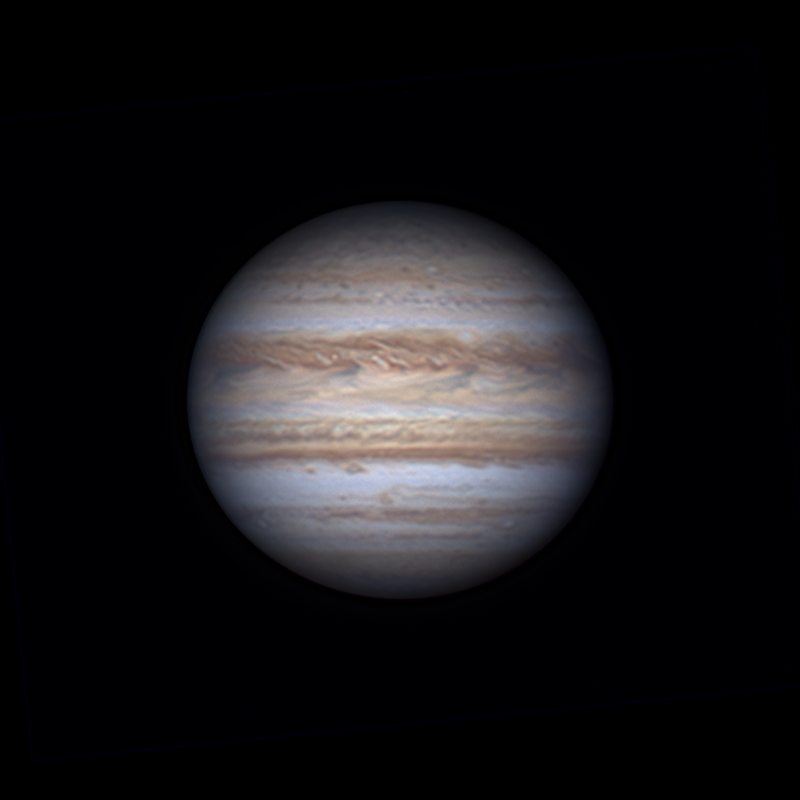 Normally I don't go after planets after a meridian flip. But why not?
Jupiter with an emerging GRS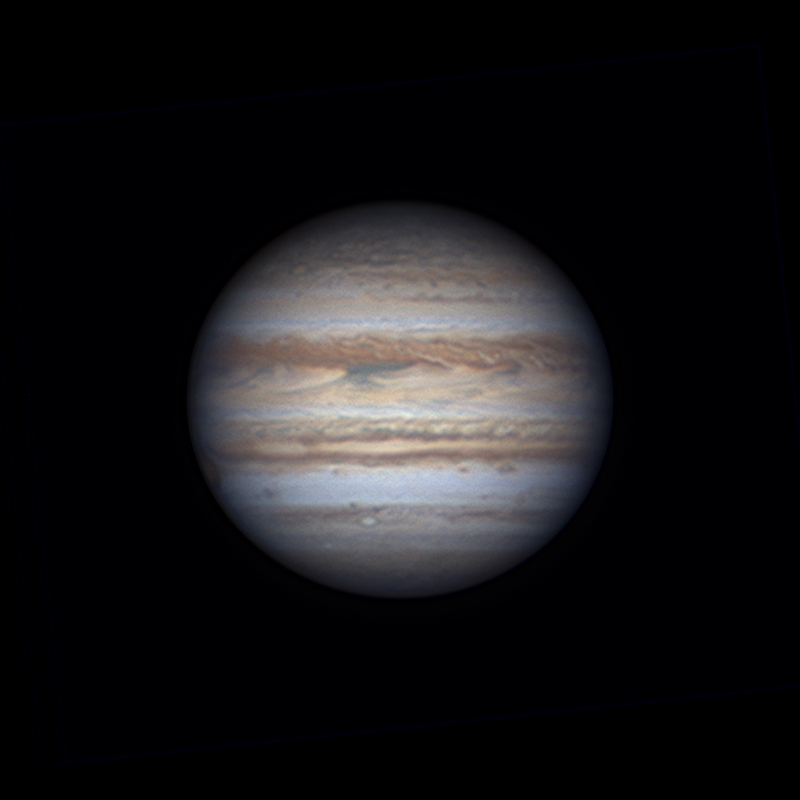 Saturn got only 2 5 mins videos. Hopefully not too bad