Don't blame me if this makes your eyes fall out of your face, but I can stare at this for hours. Best from a few feet away I think, but give it a whirl.
6 minutes between the images, is 1/100 of a rotation (600mins) so 3.6 degrees. I think that means aim to view from (57/3.6=15x the separation of your eyes) from the screen, or 15x70mm=1100mm. (cos 1 degree is 1/57 as a gradient).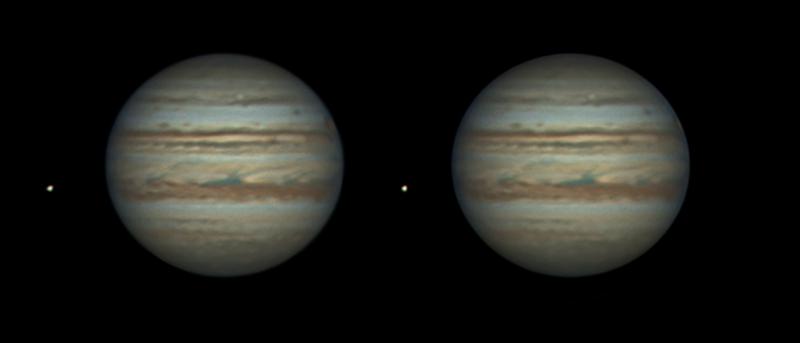 For some reason it displays smaller than the true image size - maybe clicking on it will make it bigger.
Aside from any 3D effect (Europa floating is nice, and the GRS on the right hand side) I'm always surprised how much more subtle detail pops out from such a construction. Give it a minute.
Cheers!