Hello all,
Wanted to share my most recent acquisition. It is the second target I've shot with my new ASI1600MM and 6nm H-alpha filter after upgrading from a DSLR.
Collected 6 hours of H-alpha data for this target last night under a full moon from my local dark site. Stacked in DSS and minimally processed in Photoshop (levels, curves, star reduction, noise reduction).
Planning to collect SII and OIII as soon as the opportunity presents itself and make something more colorful.
Critiques welcome!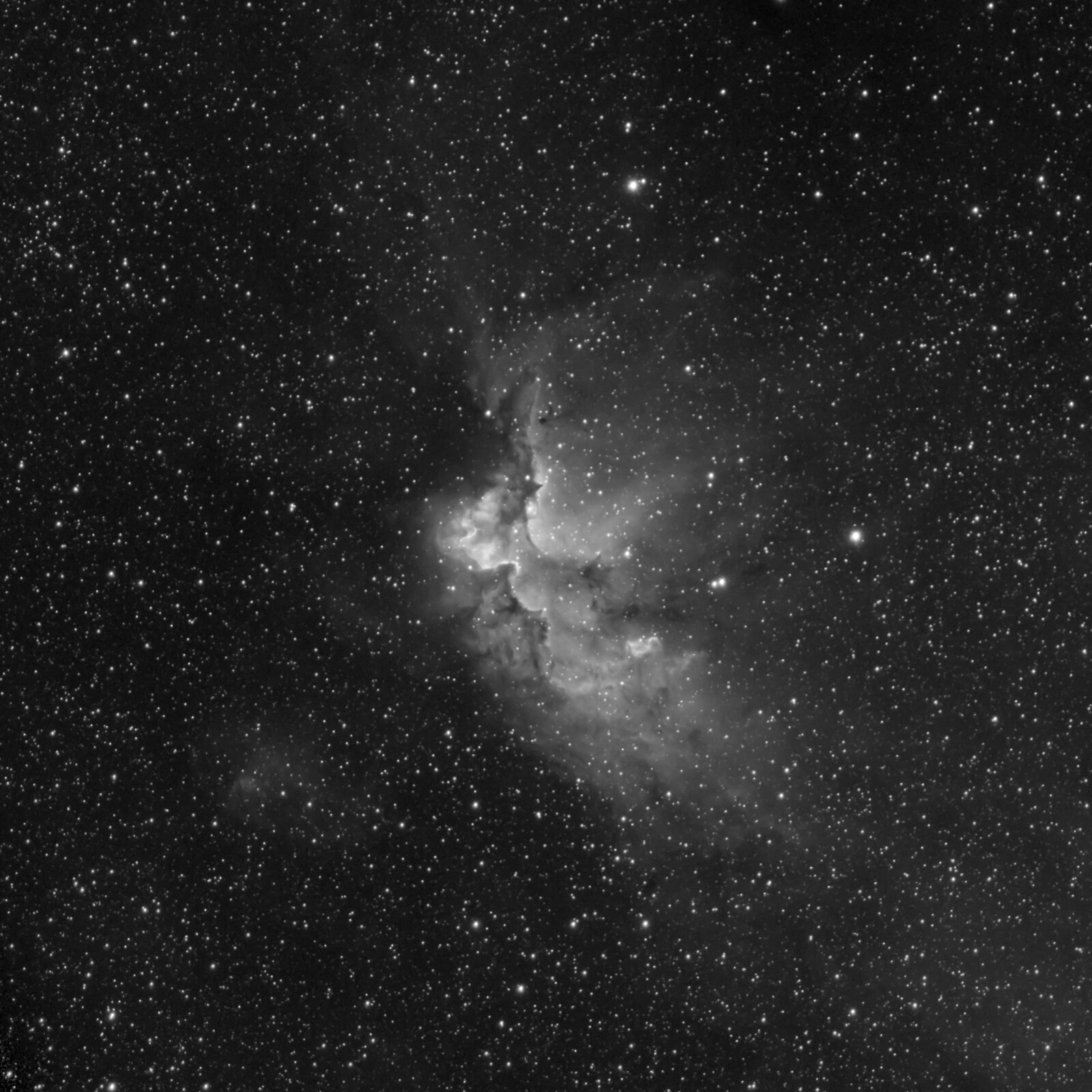 Edited by Bokchoy Ninja, 03 July 2020 - 09:43 PM.