I made the 3 1/2, maybe 4?, hour one-way drive from Cincinnati to Canton to check out/buy the red tube Edmund 4" f/15 refractor that was posted late in the June Craigslist, Ebay and other vintage/classic telescope ads thread:
https://www.cloudyni...ope-ads/page-37
The Facebook ad had a $10 price, but that was for another item in the ad. When I contacted the seller I was told the price was $50.
After a brief inspection, I bought the telescope.It was dirty, but no obvious damage like dents, deep scratches in the paint or scratches or chips in the objective. The young lady told me it was her step-father's and he loved it.I told her a little about myself and that I wasn't looking to flip it, I was looking to buy it for my own enjoyment. She also told me other than myself there was no interest in it from both a yard sale and the Facebook post.
I loaded it in my car and paid her more than what she was asking. As it turns out, I probably paid close to market value because of an issue I did not notice until after I got it home and was taking pictures. But, there were a couple of unadvertised extras that kinda even things out.
I'll post replies to this post with pictures of the "as picked up" condition. I'll start with the tripod/mount first: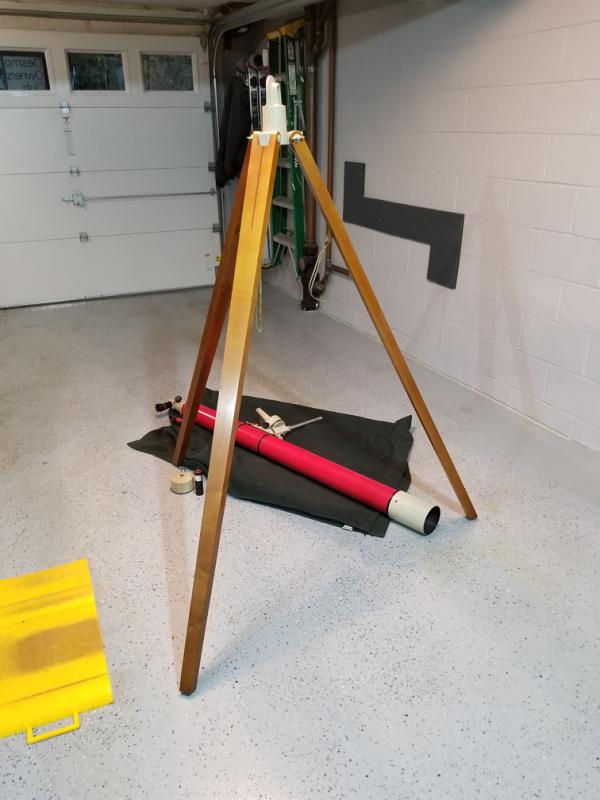 The tripod is a long legged one. The wood is in very good shape with no major issues. Yes, they could use a good cleaning but I don't think a refinish is needed.
-Bob
Edited by ryanr256, 03 July 2020 - 11:16 PM.