I thought I'd post the results of using a Triad Ultra filter on the Luminance channel of a monochrome camera for the purpose of color imaging. Before buying the filter (used) I had searched to see if someone had tried this technique, but surprisingly, could not find any examples. The theory is to gain the advantage of using narrow-band filters on the L channel, but do it all in one session, instead of splitting time between, say, an Ha and O-II filter.
I decided to try it on a faint nebula, Sh2-115, and here are the results: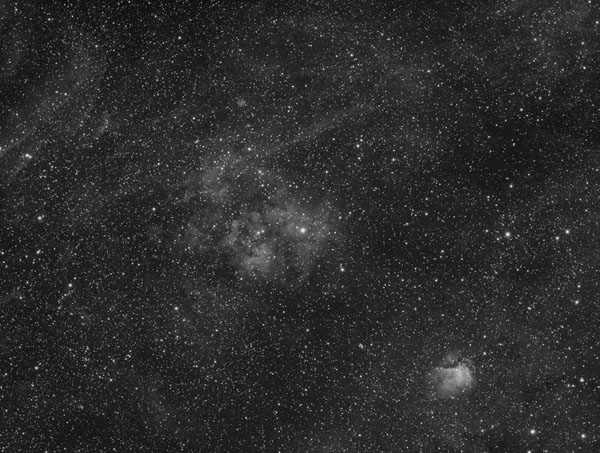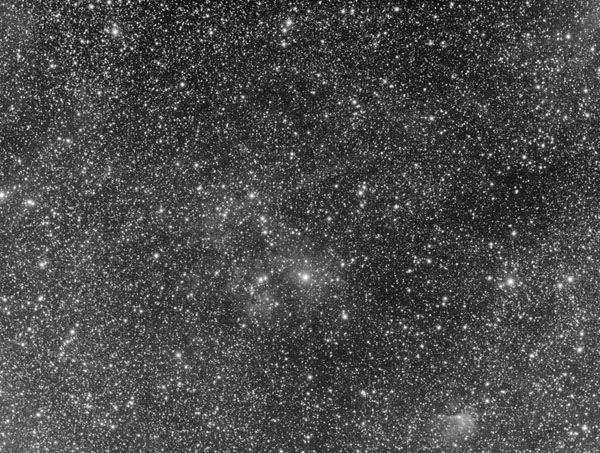 The first image is using the Triad filter. Note both stars and nebula are quite visible.
The 2nd image is using the Luminance filter with intensity adjusted so the stars match the Triad image. Note that the nebula is barely visible.
The third image is also using the Luminance filter but with intensity increased so the nebula matches the Triad image. Note the stars are way overpowering.
The full color image (with more total exposure time) is here:
https://www.cloudyni...7668_147630.jpg
Of course, this technique would not give the color separation that using 2 or more narrow-band filters would, and it certainly can't be used for false-color imaging. But I think it is clear that this technique is quite usable.
In the future I may get some real narrow-band filters and see if this really offers a time-saving advantage over using multiple narrow-band filters for the Luminance on true-color images.
Details:
Scope: StellarVue SV70T with SFFR-70APO FR/FF
Camera: ZWO ASI1600MMC Pro, LRGB enhanced filters
Exposure: Luminance (15) 120 secs, gain 139; Triad (15) 120 secs, gain 300
Questions, comments are welcome.