I just picked up this scope this morning Tasco 10TE, sn 070854. 76.2mm x 1200mm RAO lens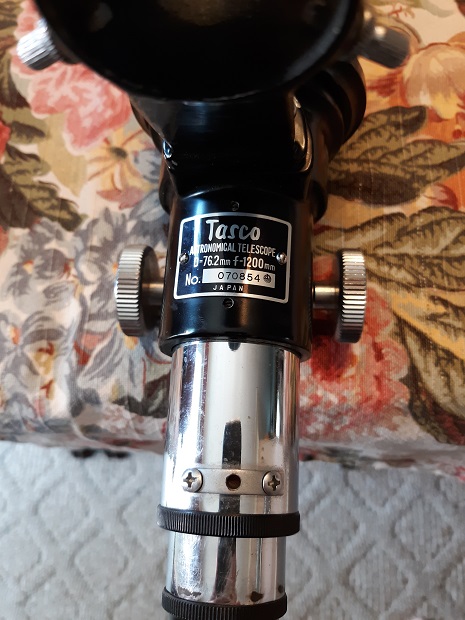 There isn't a model number on the box name plate: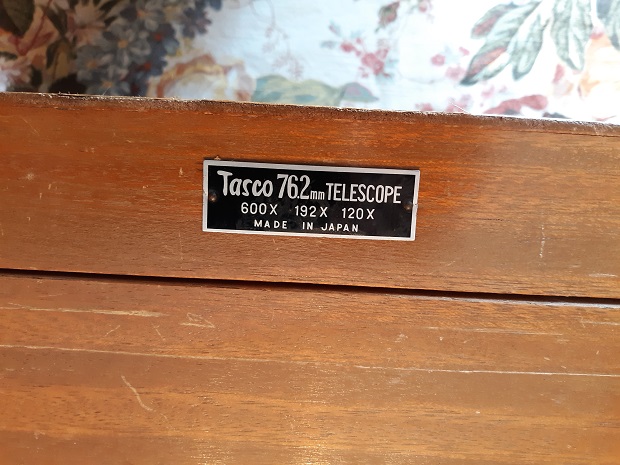 My 10TE-5 has a reg. no of 510600
It is not a complete kit. There aren't any eyepieces, and there isn't a finder. (but there was a metal cap for the finder!)
There is a diagonal prism and an erector prism, but both are very dirty.
The box is a disaster. There isn't a bottom, and the top needs to be replaced. (anyone know a decent carpenter?)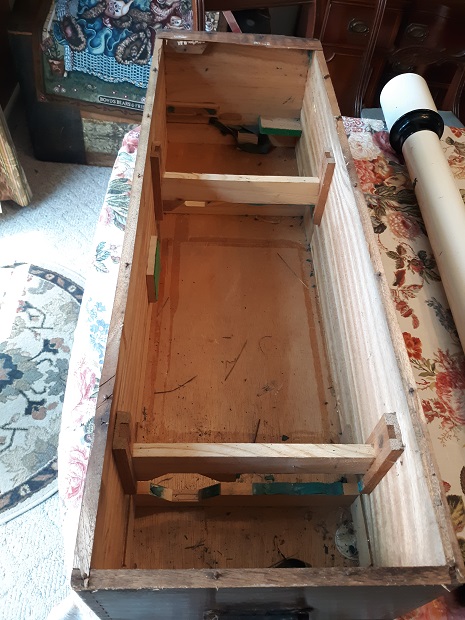 The tube is ok, there aren't any dents, but there are lots of scratches in the paint. Some are down to the metal. The dew shied is in very good condition, and it is round. The trash can lid for the lens needs some TLC.
The focuser is fine no chips in the black paint, the chrome isn't too bad, but it needs a little shimmage.
The lens: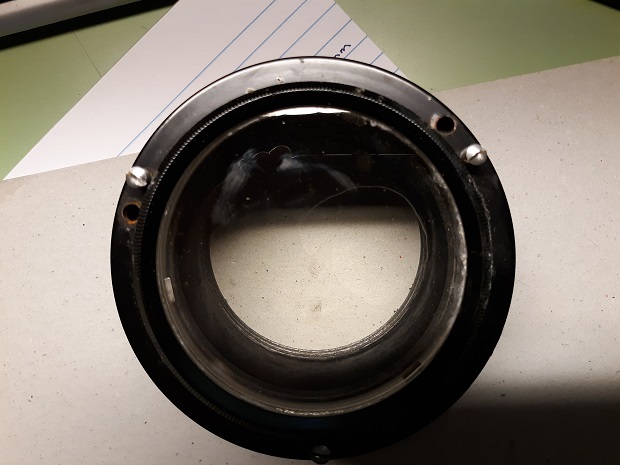 The lens is in very good shape. I was surprised. There aren't any scratches or clams. It does need a cleaning, and it looks like a water spot between the elements.
In the box, there were three tiny screws. Ahhh, they were taken out of the lens cell! It will have to be re-aligned anyway as I can see it's out of alignment.
The mount is complete with its little levers and cables. The clamshell needs new felt. The thin metal setting circles aren't dented, that was a surprise.
The wood tripod is ok, the finish has a lot of scratches and marks.
I think this scope will be a keeper. Not knowing it's condition until I got it home and could really take a good look at everything, I had thought that maybe it would be a parts scope. Nope, I'll fix it up and get it usable. (that's the fun stuff.)
More to come . . .
Edited by Garyth64, 05 July 2020 - 02:17 PM.