It's been a cloudy July so far in Seattle, with overcast mornings more typical of our "June gloom". However, I did catch a couple of breaks in the cloud the last two days, with a nice morning yesterday, and a brief cloud hole over Mars this morning. Seeing might have been a little better this morning as the resulting image is slightly sharper. I am curious about what looks like a brightening north of the polar cap, a little left of centre in the second image. It could just be a combination of the better seeing and that region being more brightly lit by the Sun this morning, but I'm interested to see if any other images show it too.
July 5: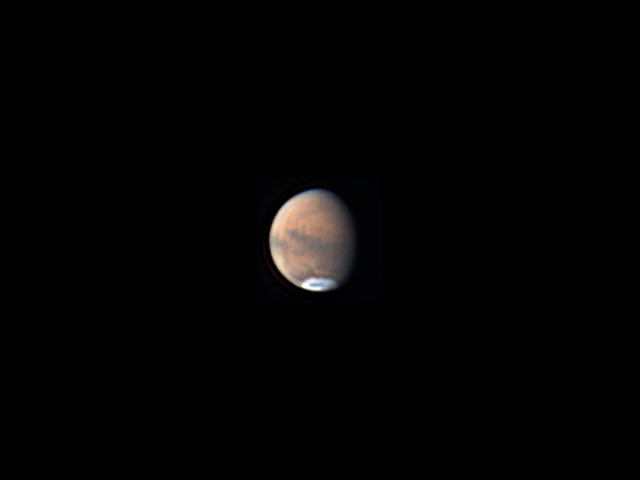 July 6: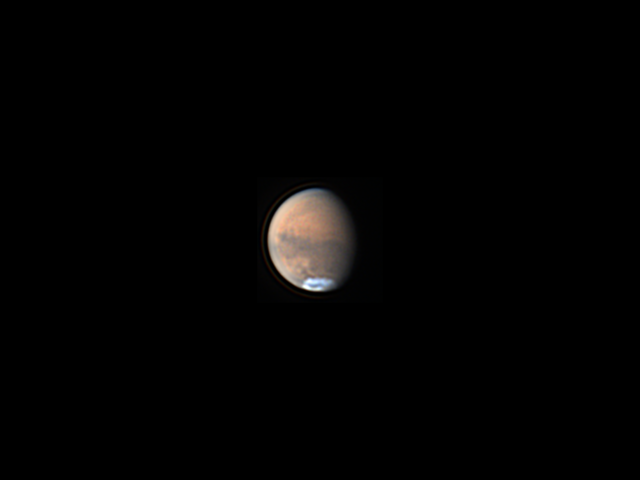 Celestron Nexstar Evolution 9.25 scope with 2x Barlow and ADC. ASI224MC camera.
Edited by KiwiRay, 06 July 2020 - 06:05 PM.