This was the 2nd outing for me this year. The 1st didn't produce anything worth while.

Made the best out of my time , at least it was warm! Saturn didn't pan out and the clouds
rolled in about the time I had swung over on Mars. Such is my life...........

Clear skies all.
The result below is from 3-3 minute rgb stacks, sharpened thru Registax, derotated in WinJupos.
Edge11 OTA
ASI290MM
Taken @ f/10 (forgot my barlow)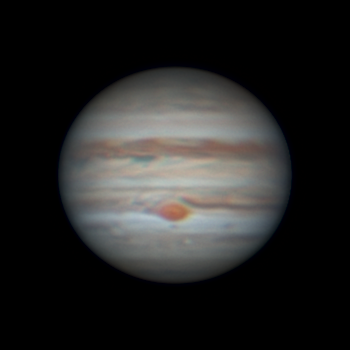 Edited by phileefan, 07 July 2020 - 04:07 PM.