This is Comet C/2020 F3 (NEOWISE) this morning July 7, 2020, 40 minutes after the start of morning twilight, from the light-polluted suburbs of the megalopolis of Philadelphia, with a nearly full moon in the sky
I had to wait a long time for it to clear the horizon, then some trees, then some crud in the lower atmosphere. So it got better the higher it got, even though the sky was getting brighter at the same time.
Get out as soon as you can to see this one.
This is a composite of six 8-second exposures for the comet, and one 8-second exposure for the foreground.
Tech details here.
Jerry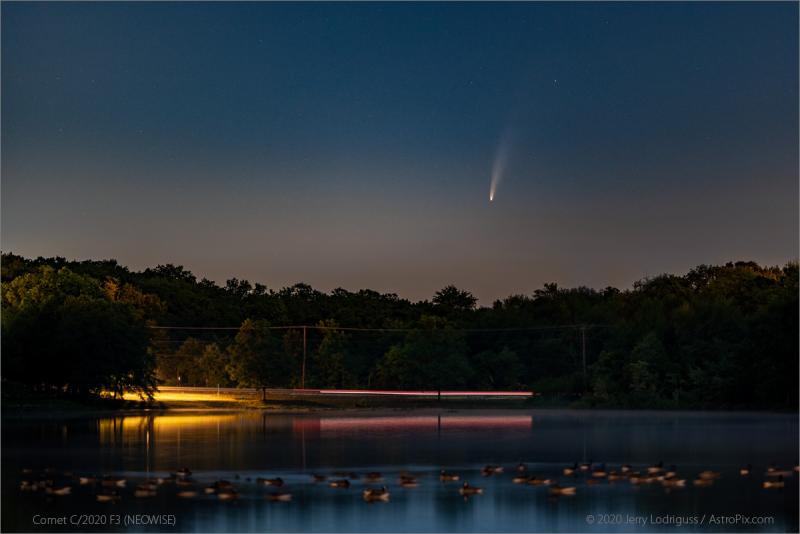 Edited by Jerry Lodriguss, 07 July 2020 - 05:45 AM.