First step was to make a video of the optics and the current collimation. This all looked fine, however, you could see a lot of tubulence in the atmosphere, even above 60 degrees. Still I pushed on with the next steps.
1, Check collimations
2, Refine polar alignment
3, Tracking test with new mount CEM120 and the ZWO OAG
4, Image test run
I now have the polar alignment approximately less than 3 arcminutes. I'd like to get this back under 2 arcminutes moving forward. The ZWO OAG and CEM120 worked great together, however, I only realised later that I had inadvertenatly introduced another issue!
I will say that overall I'm happy with the test image of IC5146 in Ha. This is less than 1 hour, the stars are not great because there is TILT in the system!!! This comes back to what Timo has stated in his other RC collimation posts. Most issues lie with the camera's coupling to the telescope. I found my problem too late at night to correct it.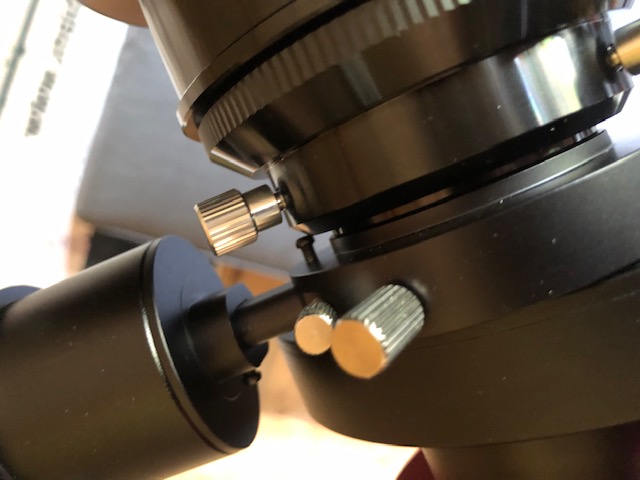 The screw that I added to stabilise the ZWO OAG is now preventing the imaging train from seating nicely against the telescope! Squarely, that is!!!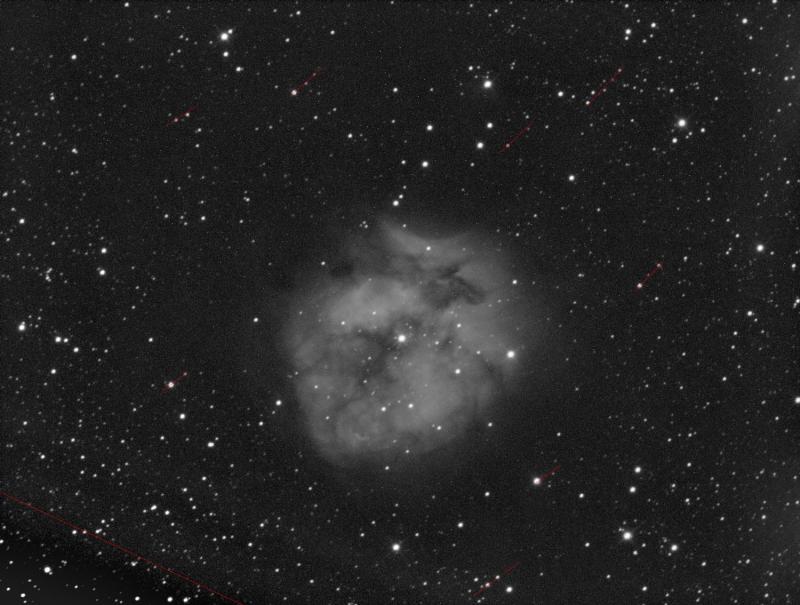 Now looking at the image you can see the shadow of the OAG marked with the angled line and the tilt it has introduced. Luckly I realised I had an issue and didn't touch the collimation to try and correct what is a camera to telescope connection issue.
So I'm making progress albe it slowly. These are the kind of issues you can expect when you buy a new telescope, its need some tuning / adjusting to be able to get the most out of it. Especally because this is my first OAG and I cheaped out and brought the first generation secondhand before realize why they changed it.
Regards
Neil
Edited by Darth_Takahashi, 07 July 2020 - 03:09 PM.