Two mornings in a row and this comet is SPECTACULAR! So I thought I'd stream live tomorrow morning from 3:30 am to around 4:30 am Pacific Daylight time USA. Location June Lake California elevation 7700 ft.
Time for utter embarrassment. What could go wrong?...
Weather Forecast looks as good as this morning. I'll be running three imaging trains RASA11 w ZWO 183mcP; RASA8 w ZWO 294mcP and a SAMYANG 135mm w ZWO 071mcP. All worked well last two morns.
Here is a pic from this morning: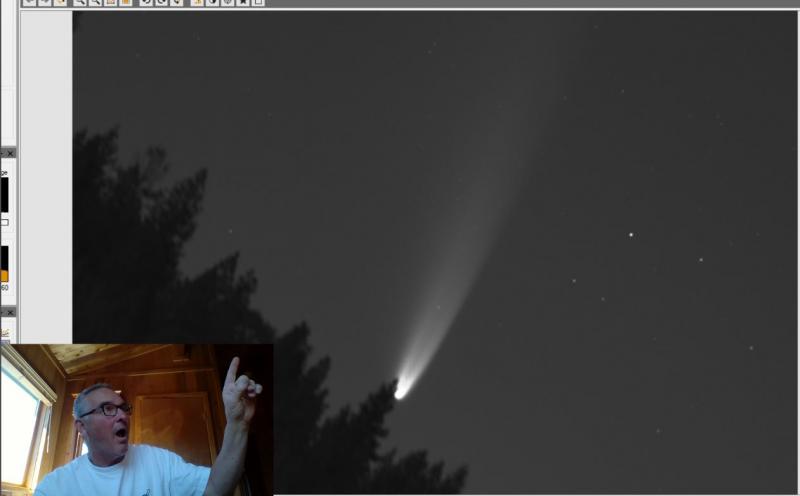 How could I not share?
Dan