Comet 2020 F3 (NEOWISE) is now naked eye from the northern hemisphere low in the dawn sky It does not appear from behind some trees for a few days yet from the observatory though so I rigged up a portable setup last night using a Star Analyser in front of a 50mm lens on an AS120mm camera, normally used as a guide camera on the ALPY spectrograph.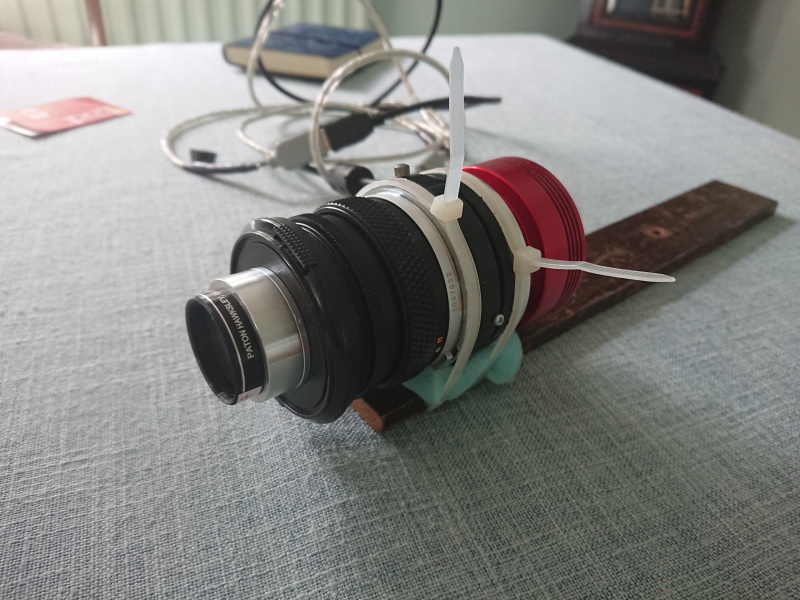 There is not much contrast between the spectrum and the bright sky but the sodium emission is clear.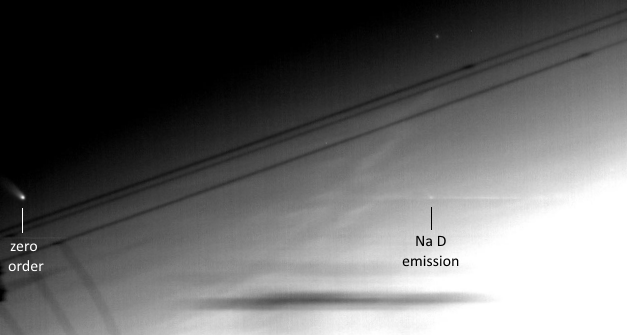 Cheers
Robin
Edited by robin_astro, 08 July 2020 - 06:45 AM.